We want you to enjoy your purchase from the VitalSource Store. However, if you need to return an item, we're here to help.
For detailed information on our return policy, please see the VitalSource Refund Policy 
How to Refund a Purchase
Go to the User Account icon and click Account Info.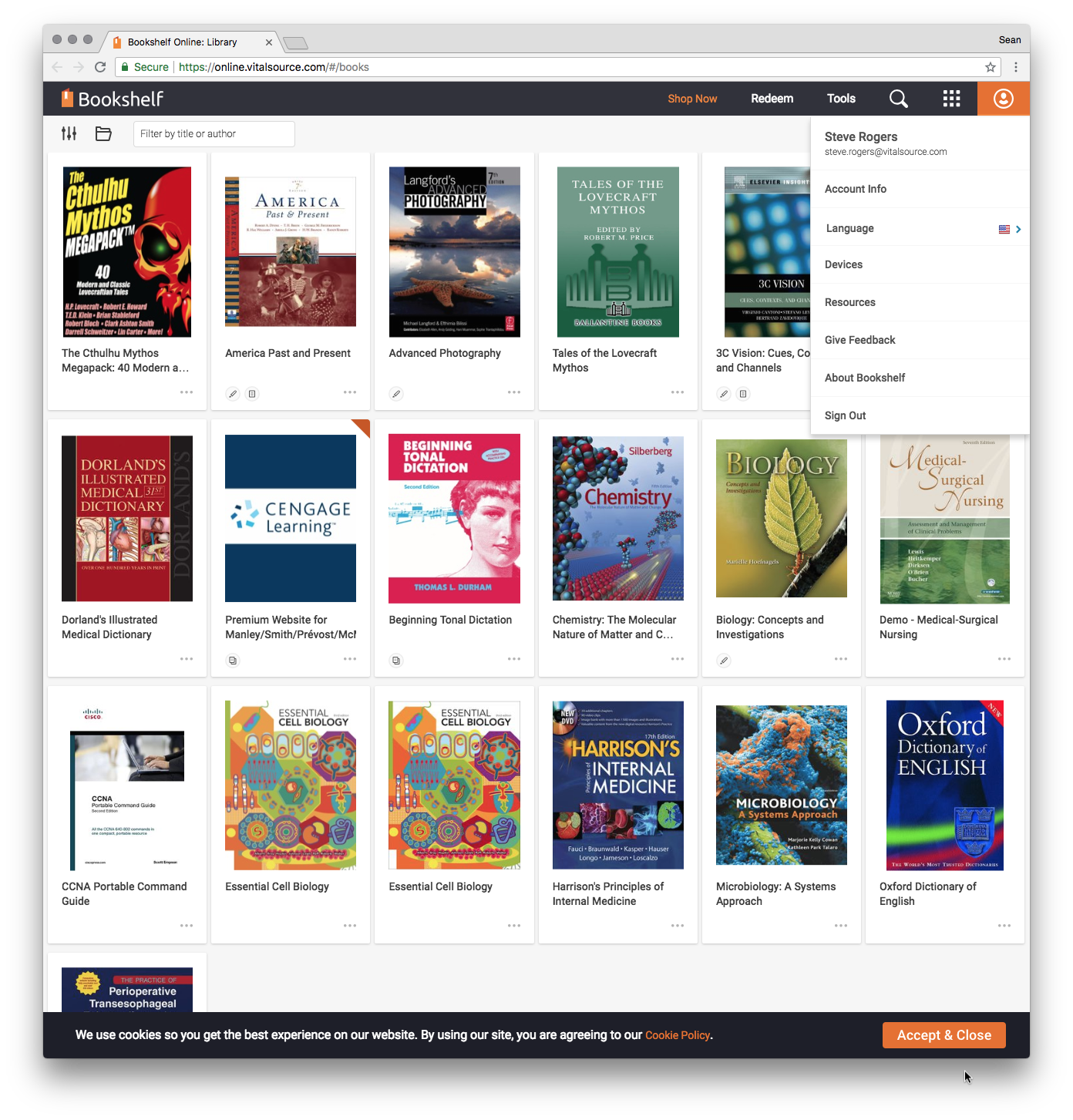 Click on Transactions, locate your order, click on Details, and then click on Request Refund.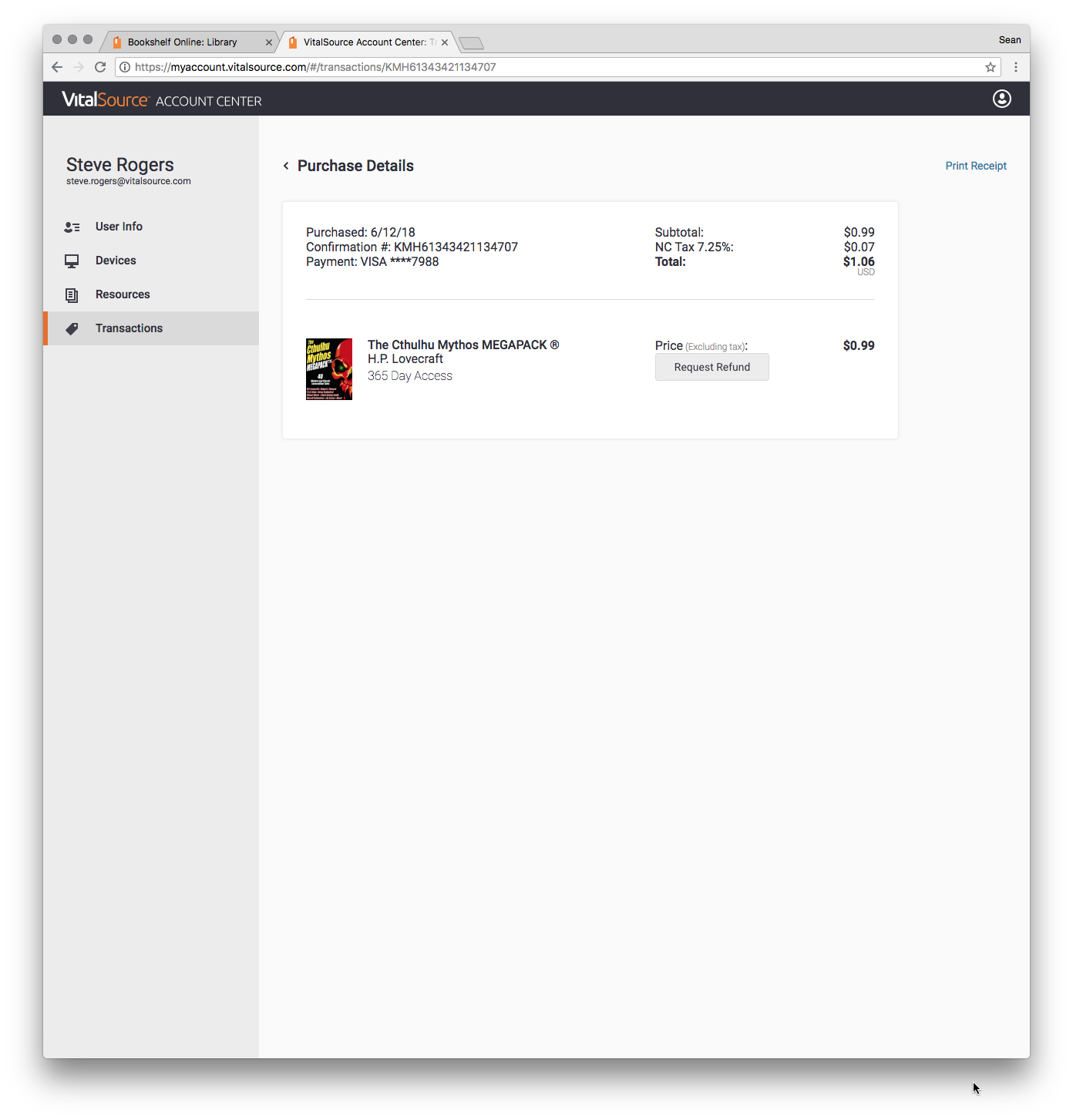 Fill out the form and click the Refund button.
PLEASE NOTE: Once you complete your refund request, it may take up to 2- 10 business days to post back to your account. This action only needs to be done one time.
Refunded purchases will show up in the Orders section in Your Account center.