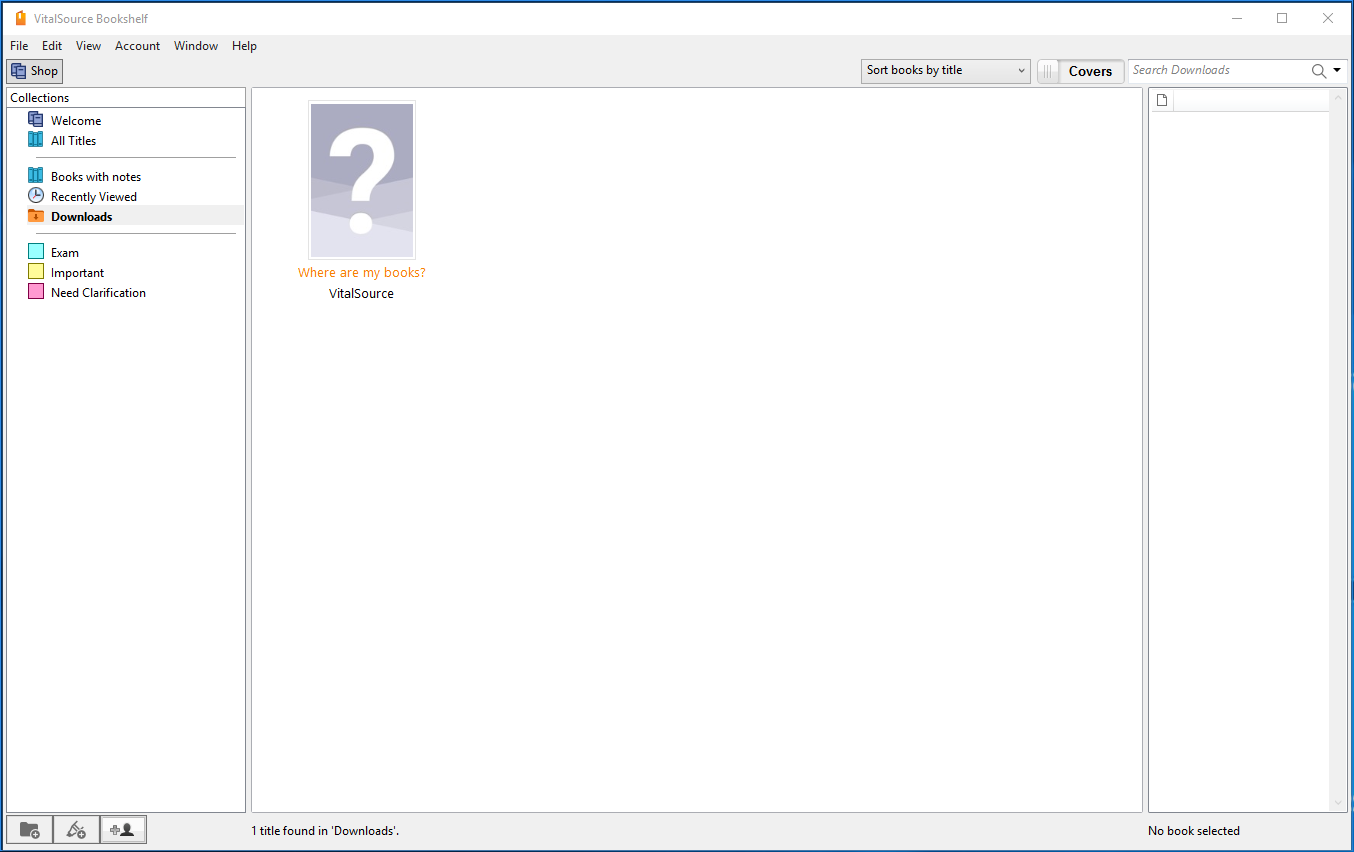 Out of date Bookshelf for Windows App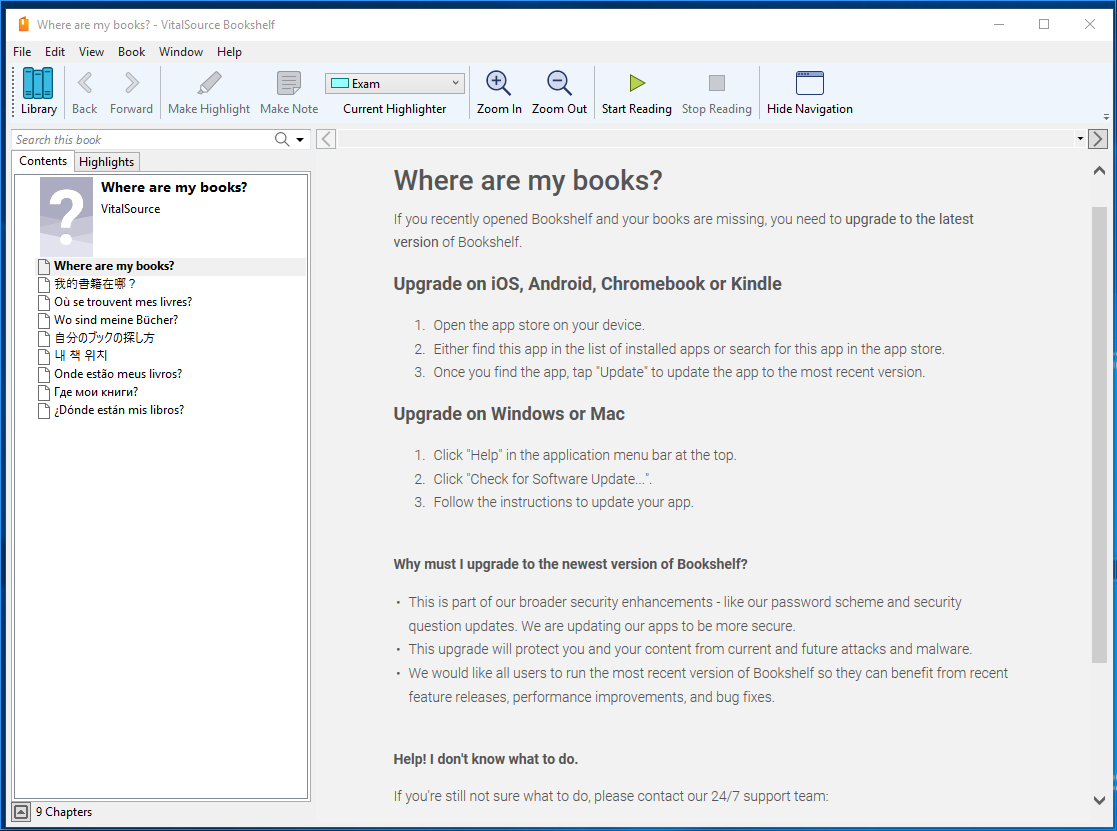 Where are my books?
How To Upgrade to the latest version of Bookshelf for Windows
After installing the latest version of Bookshelf, open Bookshelf
Click on the Account Menu and choose Update Book List.
Your books will reappear in your library.
Note: 
You will need an active internet connection to upgrade. You will not need to re-download your books.
Why must I upgrade to the newest version of Bookshelf?
We regularly require users to update their apps to make sure you get the latest features, bug fixes, and security improvements. 
Help! I don't know what to do.
If you're still not sure what to do, please contact our 24/7 support team:
By email: support@vitalsource.com
By phone:
In the US/Canada, please call: 1-855-200-4146

In the UK, please call: +44 800 802 1506

In Australia please call: +61 8 7111 3343