Sampling Dashboard/Menu
When the Publisher Rep logs in now, they have their own dashboard where they are able to send recommendations and view recommendations that were sent.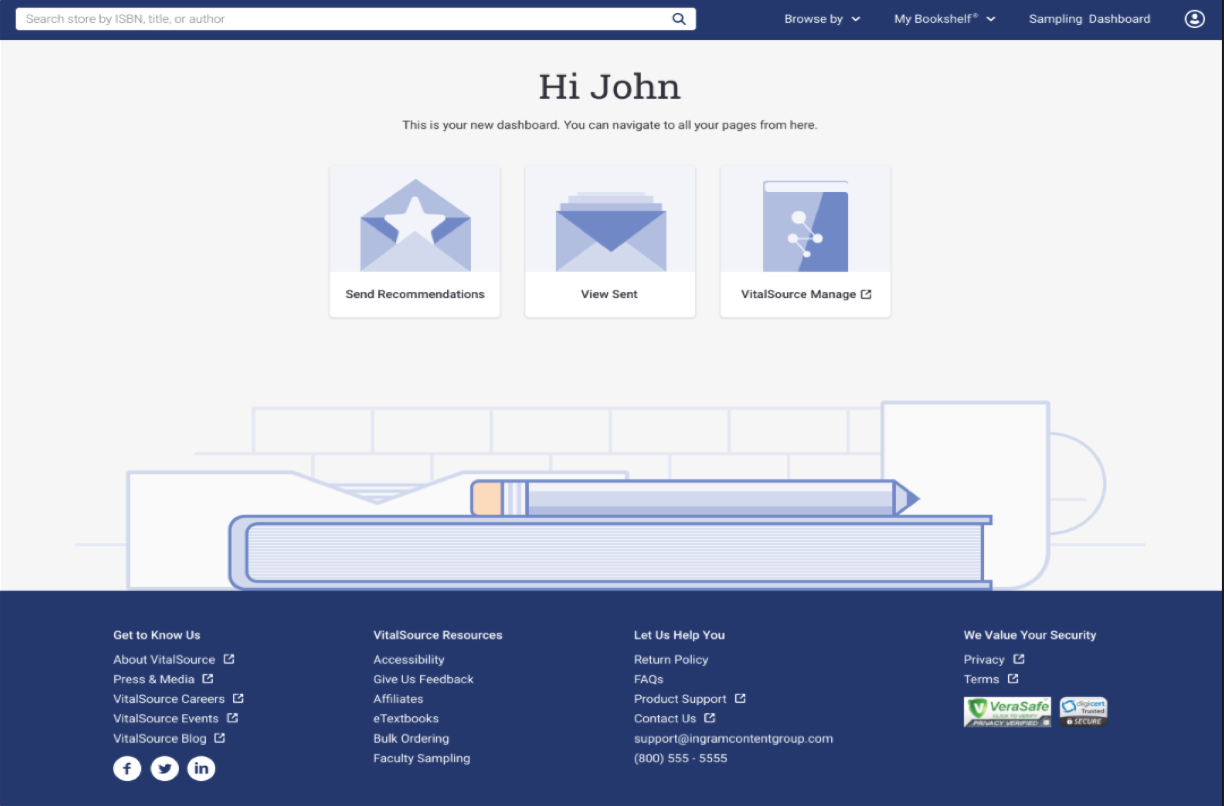 Note: with a Publisher Rep role you will not see the "VitalSource Manage" icon, as is shown above. This is only seen with a Publisher Admin role.
---
Sending Bulk Recommendations
Publisher Reps can now send recommendations using a bulk template. Download the CSV template, add the information to the file, save it to your computer, and upload the file with information to send the recommendations.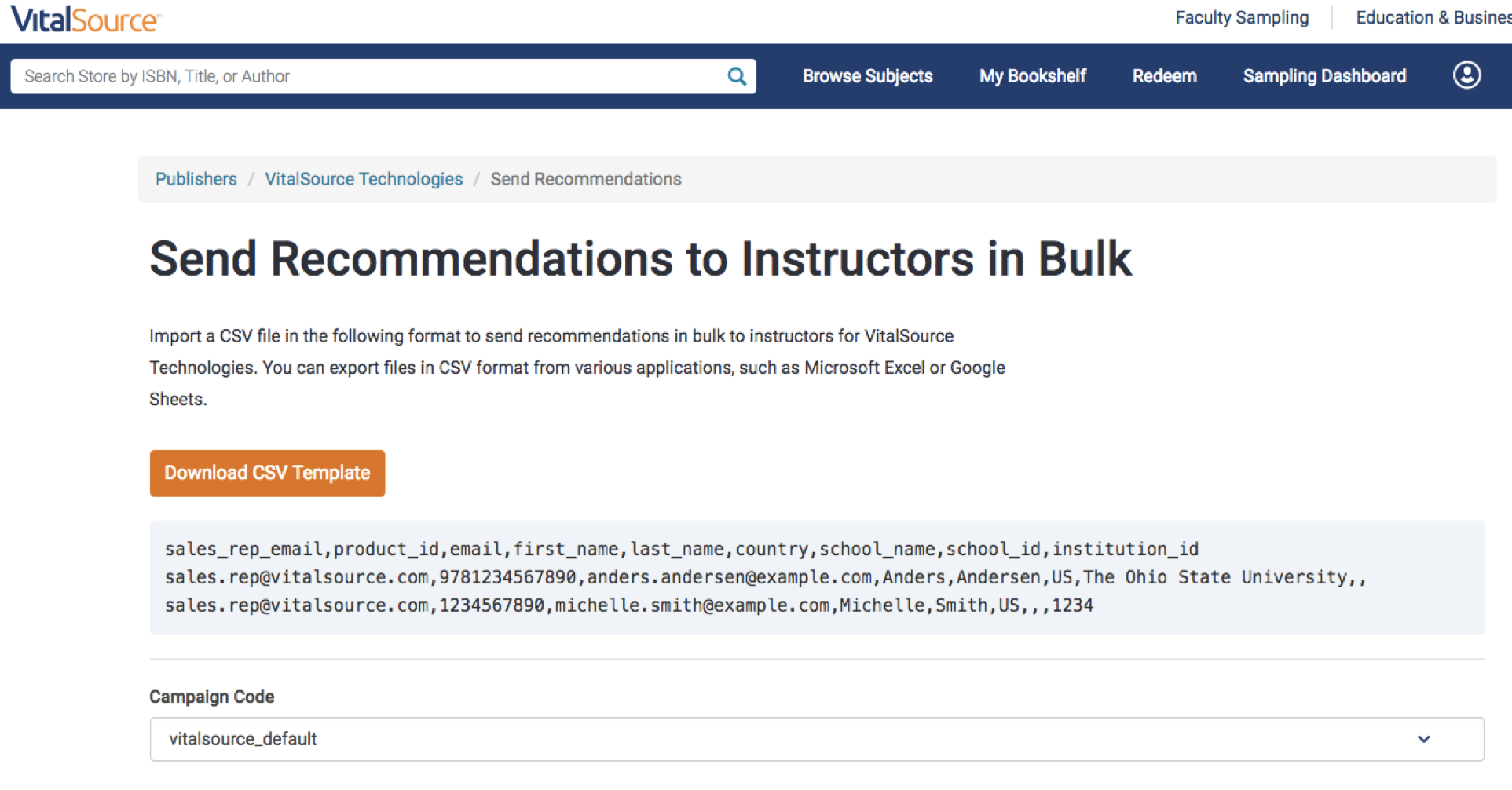 Was this article helpful?