Publisher Representative and Admin Resources
New Features:
New Sampling Dashboard/Menu
Ability to Send Bulk Recommendations
New Sampling Dashboard/Menu
Previously
Publisher Reps didn't have a dashboard to send recommendations or review sent recommendations. When logging in, the rep would be presented with a sampling landing page dedicated to the Publisher Rep role.

New Sampling Menu
When the Publisher Rep logs in now, they have their own dashboard where they are able to send recommendations and view recommendations that were sent.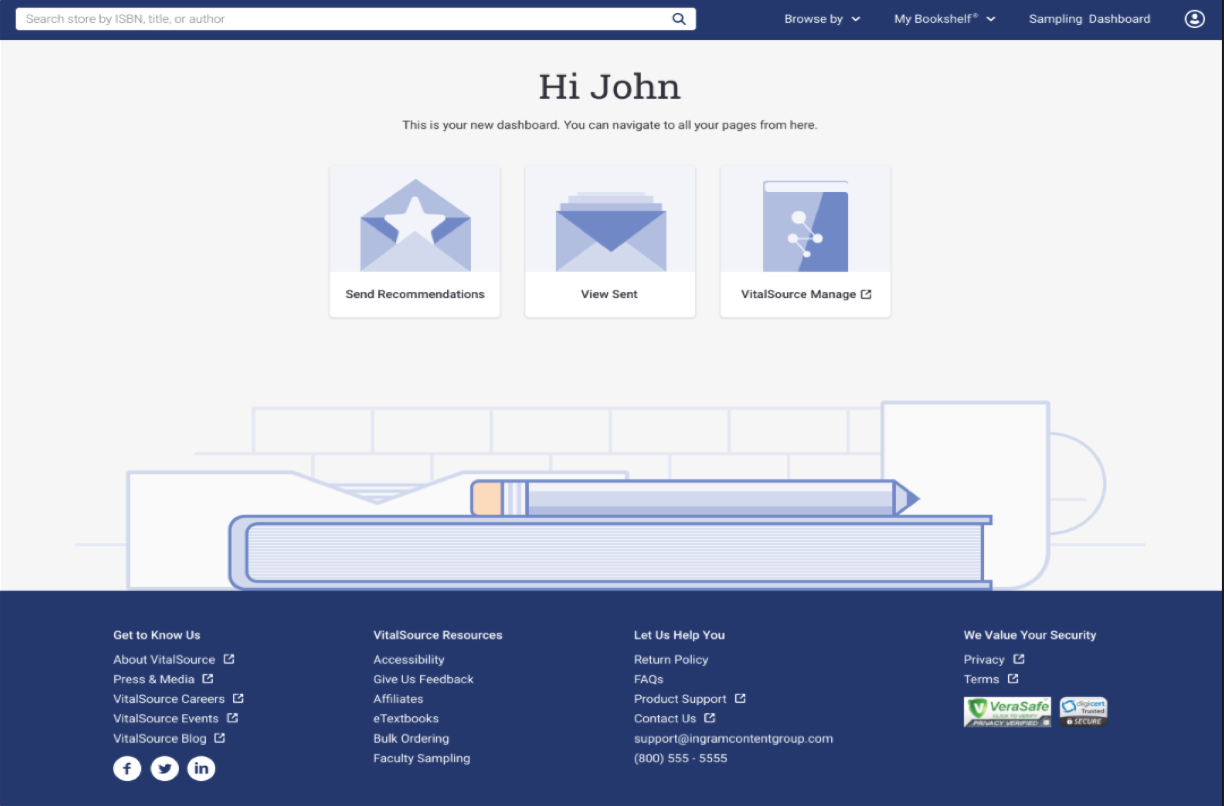 Note: with a Publisher Rep role you will not see the "VitalSource Manage" icon, as is shown above. This is only seen with a Publisher Admin role.
---
Sending Bulk Recommendations
Previously
A Publisher Rep was not able to send bulk recommendations prior to this new functionality they had to ask their Publisher Administrator to send bulk recommendations for them as needed.
Sending Bulk Recommendations
Publisher Reps can now send recommendations using a bulk template.