Sampling Dashboard/Menu
The new landing page for a Publisher Administrator shows the different administration options that are available. As we continue to upgrade the sampling experience, this page will start to show information that will be helpful for the Publisher Administrator user (for example release notes, new VitalSource Bookshelf ® feature updates, etc.)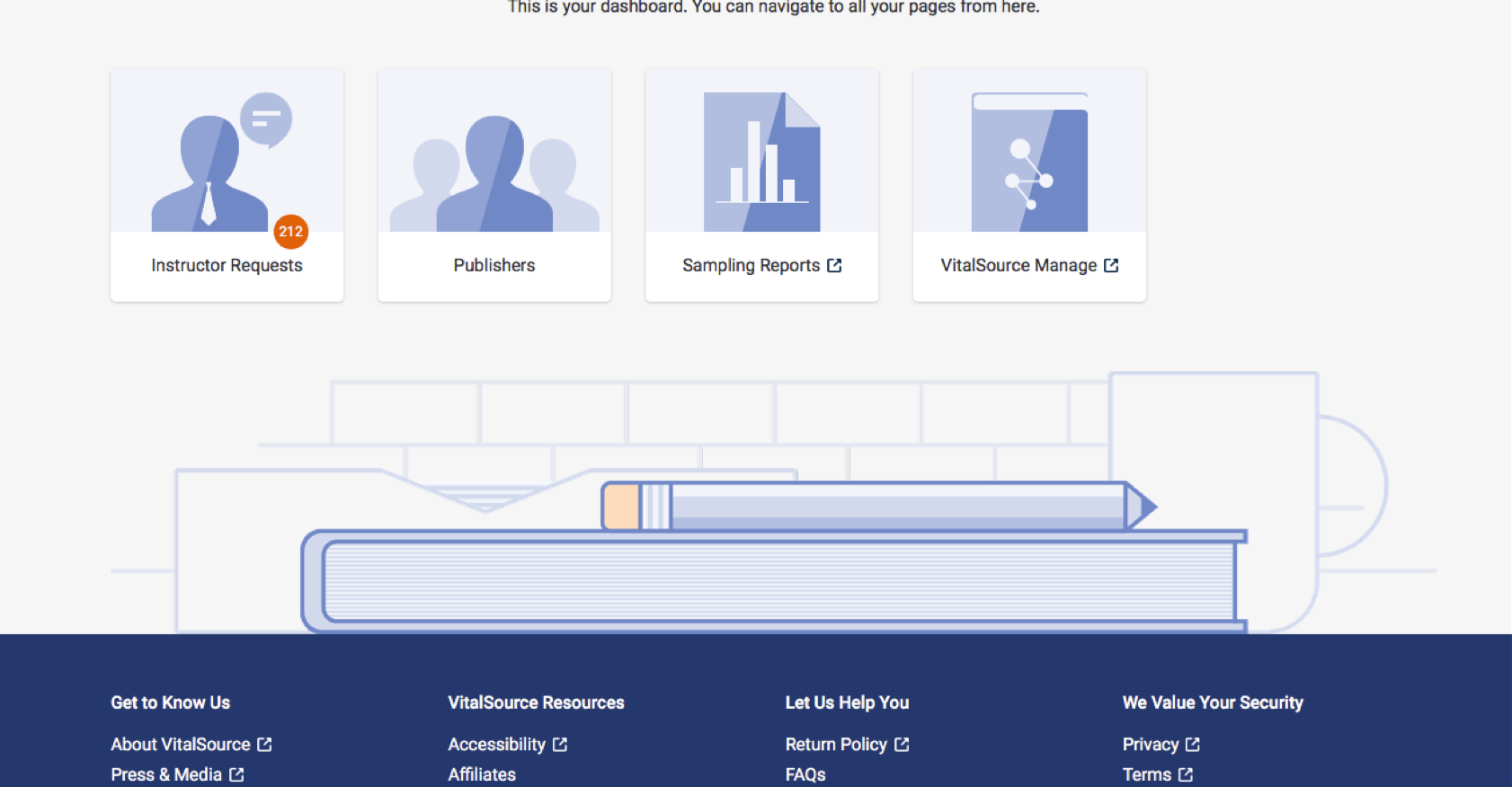 ---
Instructor Request Review Page
The Publisher Administrator will be able to bulk approve or deny instructor requests on the main Instructor Requests landing page. By checking the box on the left-hand side, they can check all or a portion of the users up for review and then click "Approve" or "Deny" without having to click through to each user's info.
The ability to sort and filter by region or download the list of instructors who have made requests will continue to be available, as well as the ability to click through to a user's request to view more information about the user and their request before approving or denying the user.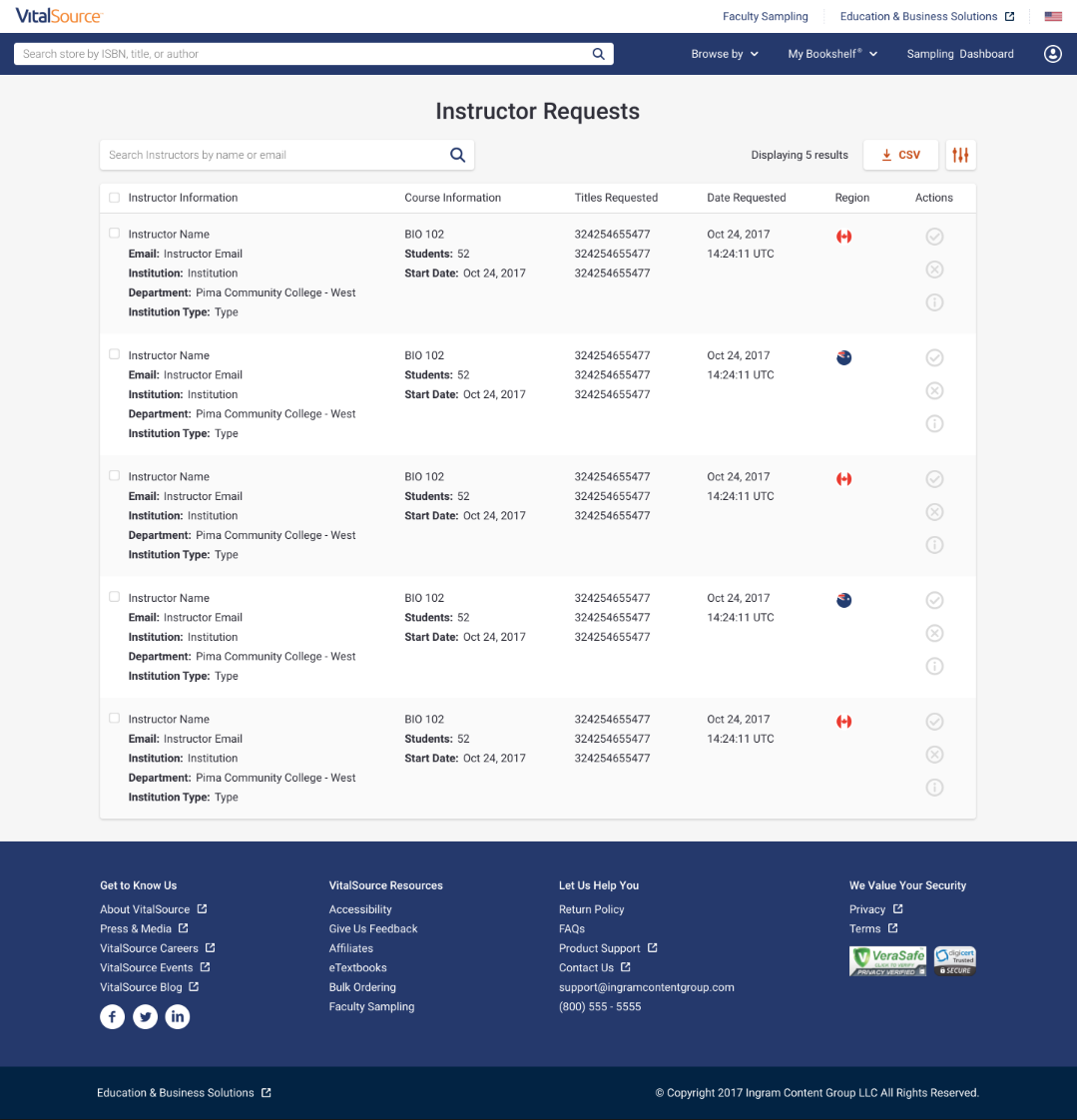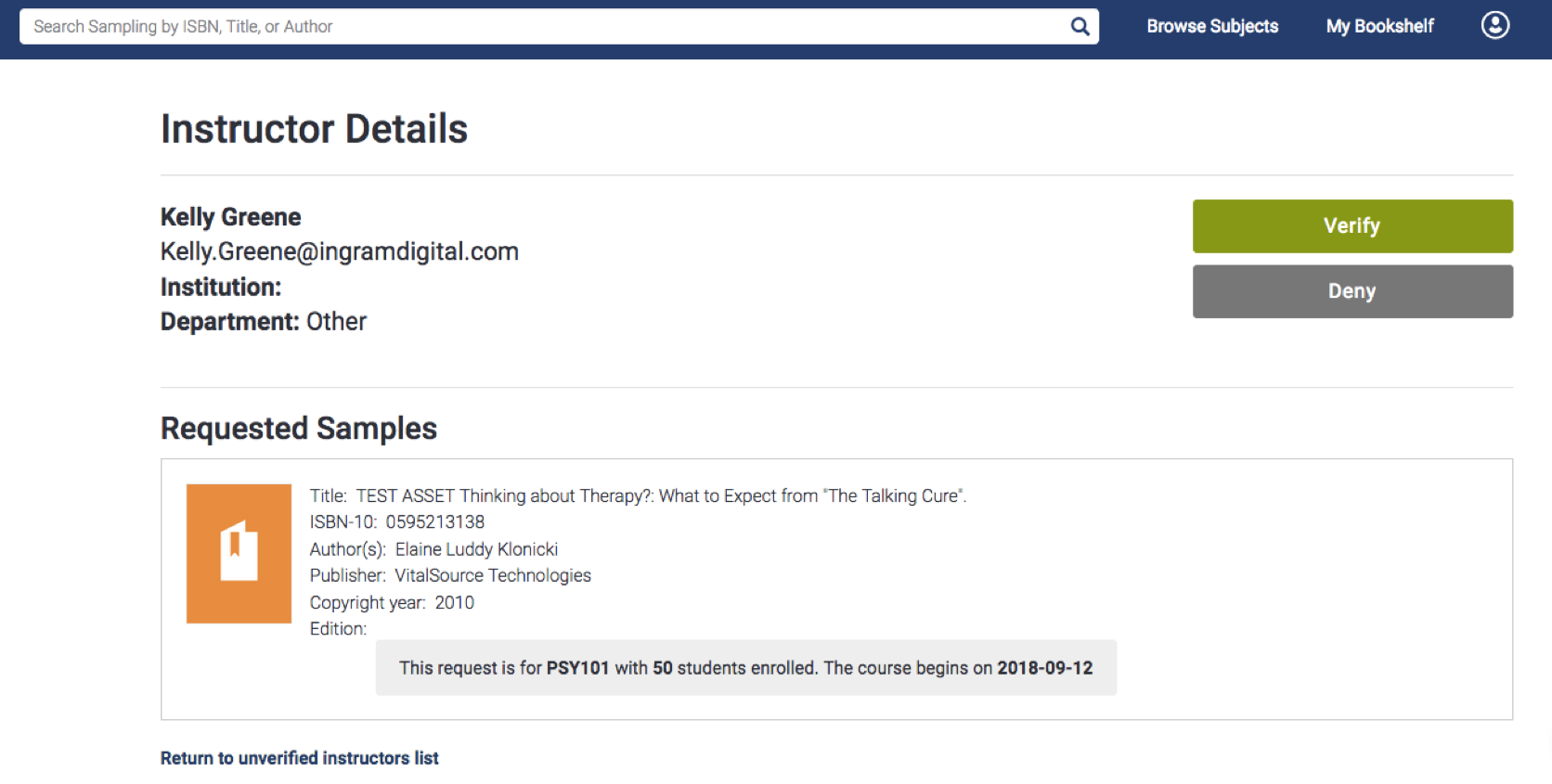 ---
Publisher's Menu
The Publisher Administrator will have a Publisher's page link on their main dashboard. When they select the Publishers page, they will be able to view all of the companies associated with as a Publisher Administrator. We base the company setup shown in this area on the way that companies are set up in our Manage product. As part of the company info changes, the Publisher Administrator will be able to search across companies for the user, campaign code, etc. to ensure they click through to the correct company to manage events or persons.
Publisher Administrators will now be able to create other Publisher Administrators for the companies they are associated with and will not have to rely on a VitalSource administrator to add the Publisher Administrator user for them. Also, they will continue to manage Publisher Reps, Campaigns, Recommendations, etc. in bulk or individually.
Dashboard: Publisher Menu Option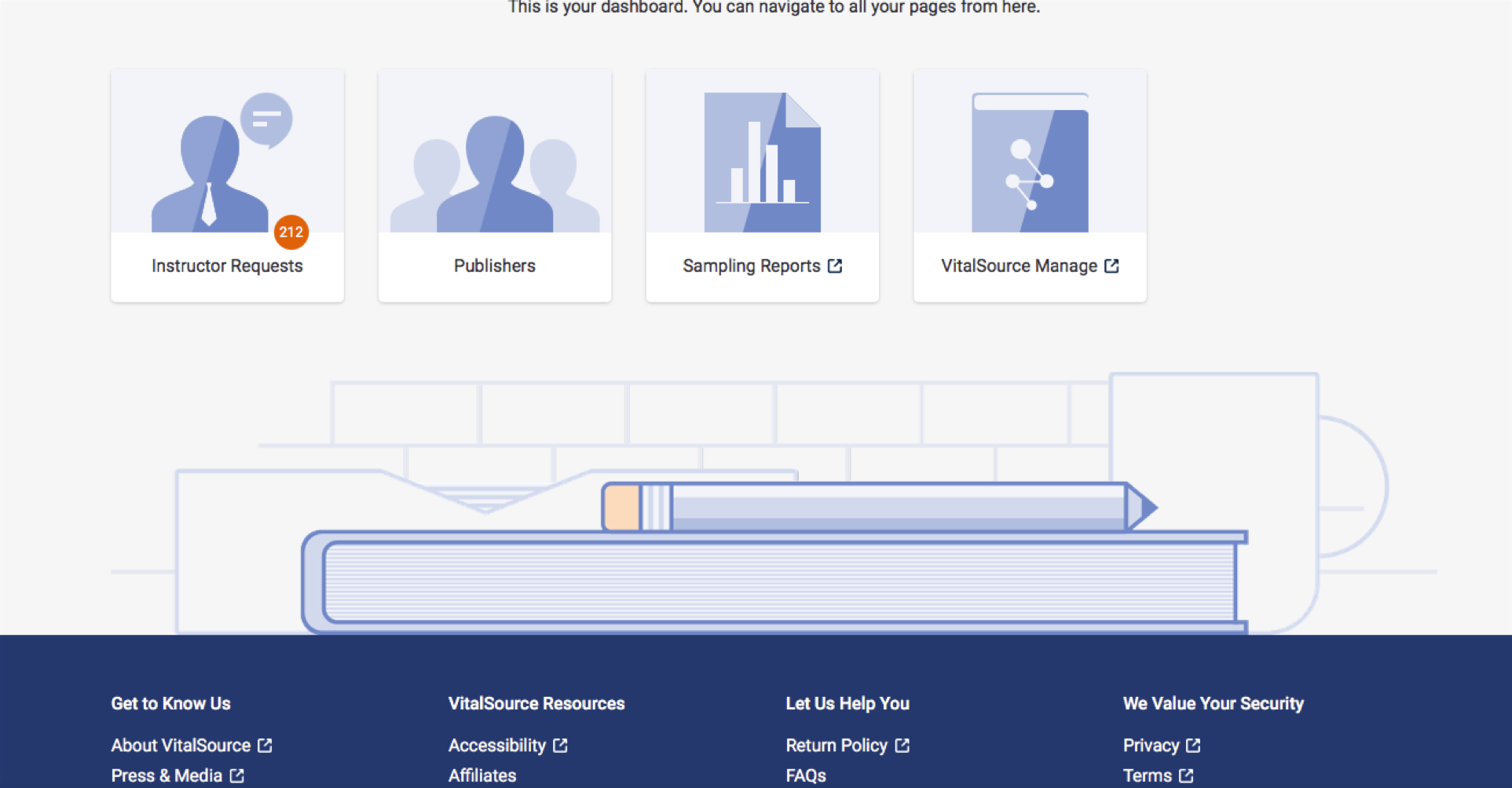 Manage Administrators: Grant Access

Manage Representatives: Grant Access (Individually)

Manage Representatives: Grant Access (Bulk)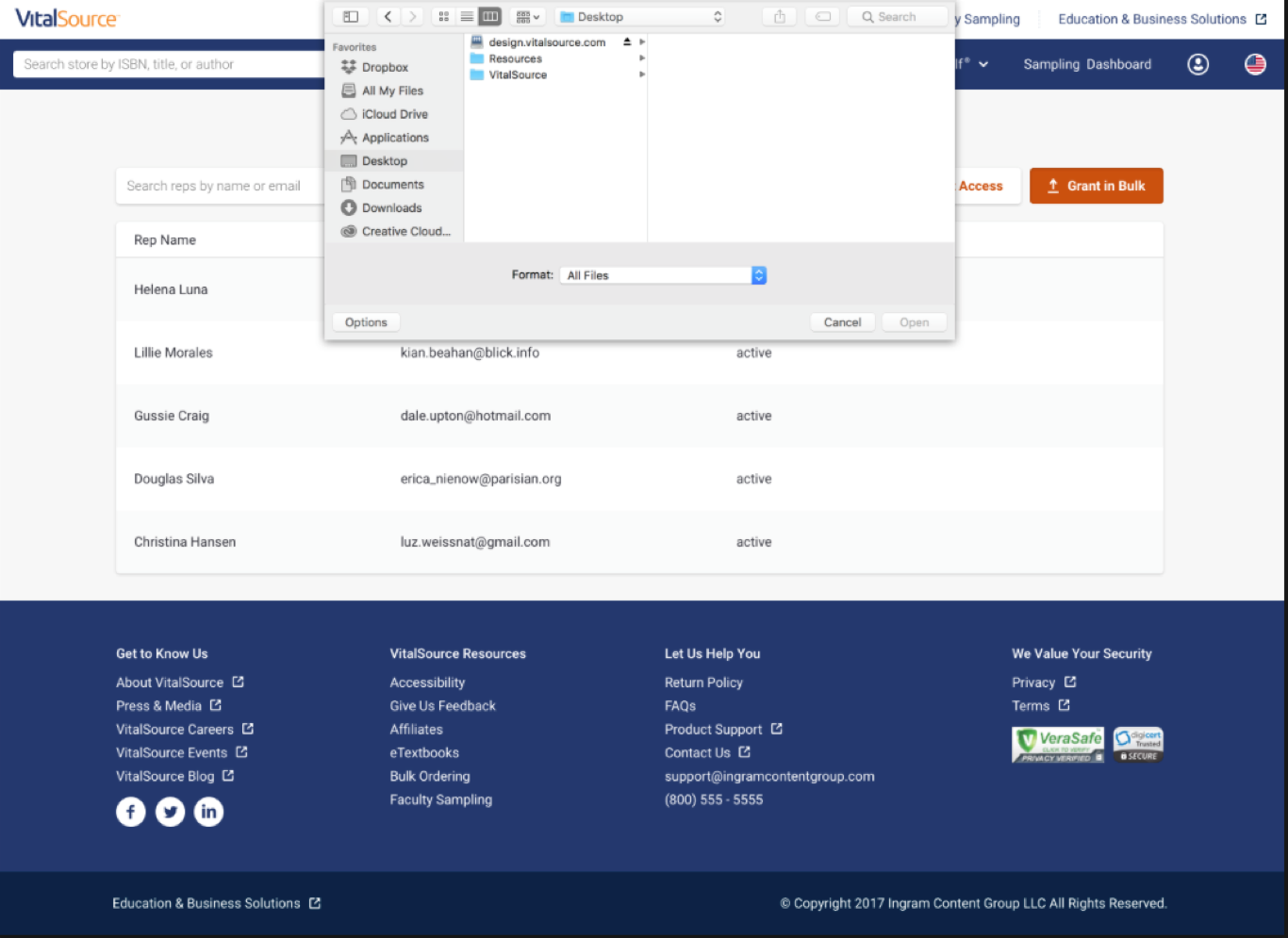 Was this article helpful?