What features does Bookshelf Online have?
| | | | |
| --- | --- | --- | --- |
| Display Options | Study Tools | Navigation | Additional Features |
| | | | |
Note: Some Display Options are dependent on the Reflowable or Fixed eTextBook format.
How do I get to the open eTextBook view?
Upon logging into Bookshelf Online, the first view will be your Bookshelf Library view:
You can select the eTextBook you need to study by clicking or tapping (if you have a touchscreen device) on the eTextBook's cover, selecting "Continue Reading" if you have previously opened the eTextBook, or "Open Book" if you have not. In your My Books collection, display the "Open Book" option on the cover of the eTextBook if you navigate your cursor over the eTextBook covers.
What does the open eTextBook Bookshelf Online view look like?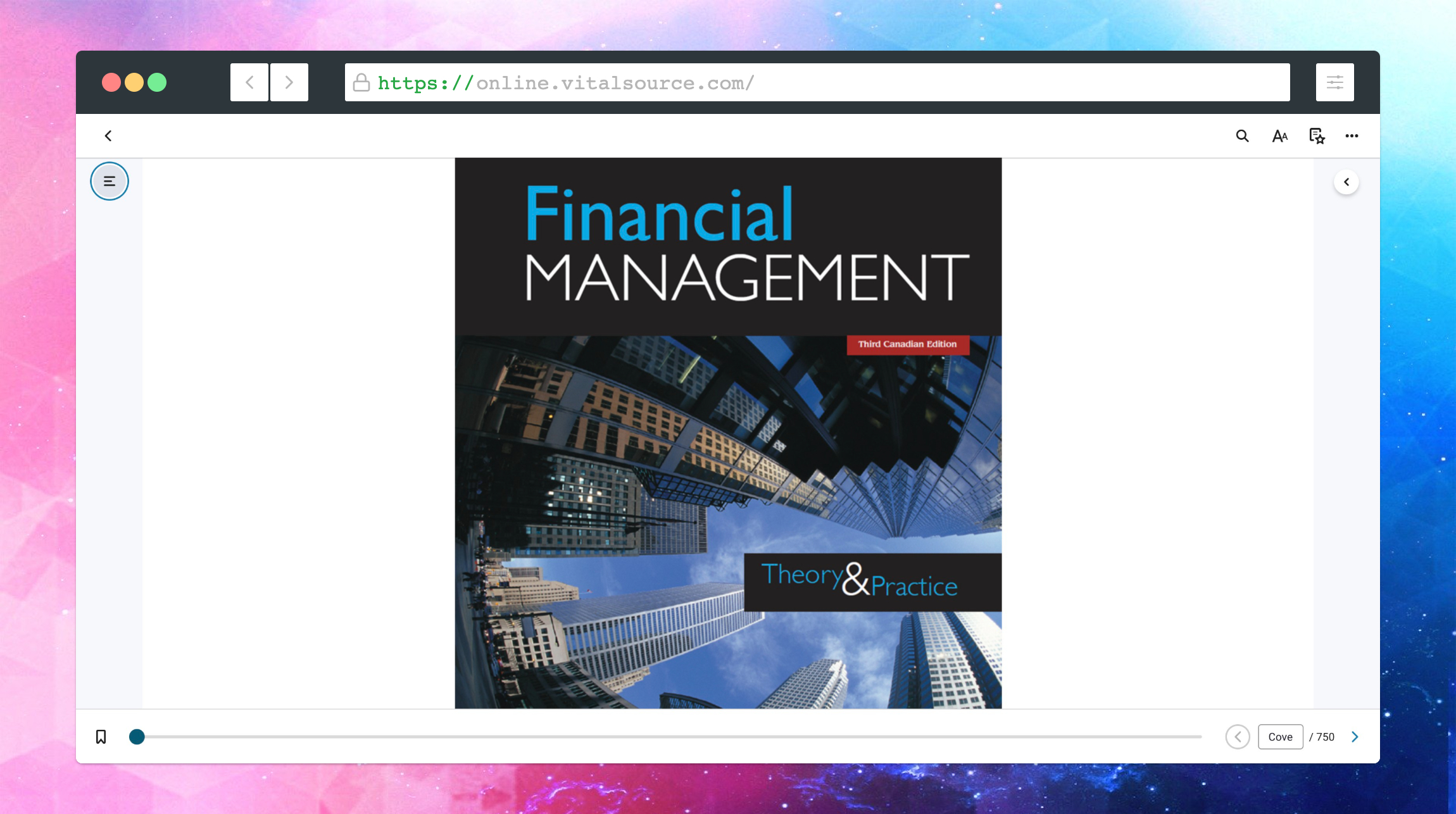 All eTextBooks, when first open, will land on their cover page.
What does each of the icons in the open eTextBook view mean?
We go over some of the following in further detail in other articles covering Bookshelf Online.
Please let us know if you need any further assistance by contacting our Support Team.