How do I change Highlighter settings in Bookshelf, and what are they?
The Highlighter settings are within the Reader Preferences of an eTextBook view. There you can turn on or off Fast Highlight, add or remove a highlighter from your My Highlighters list, manage your Shared Highlighters or the highlights you may be following, or enter an email to follow someone's shared highlights.
How do I get to the Reader Highlighters Preferences in an eTextBook?
You will select the following icon to open the Reader Preferences in an eTextBook and verify that "Highlighters" is underlined.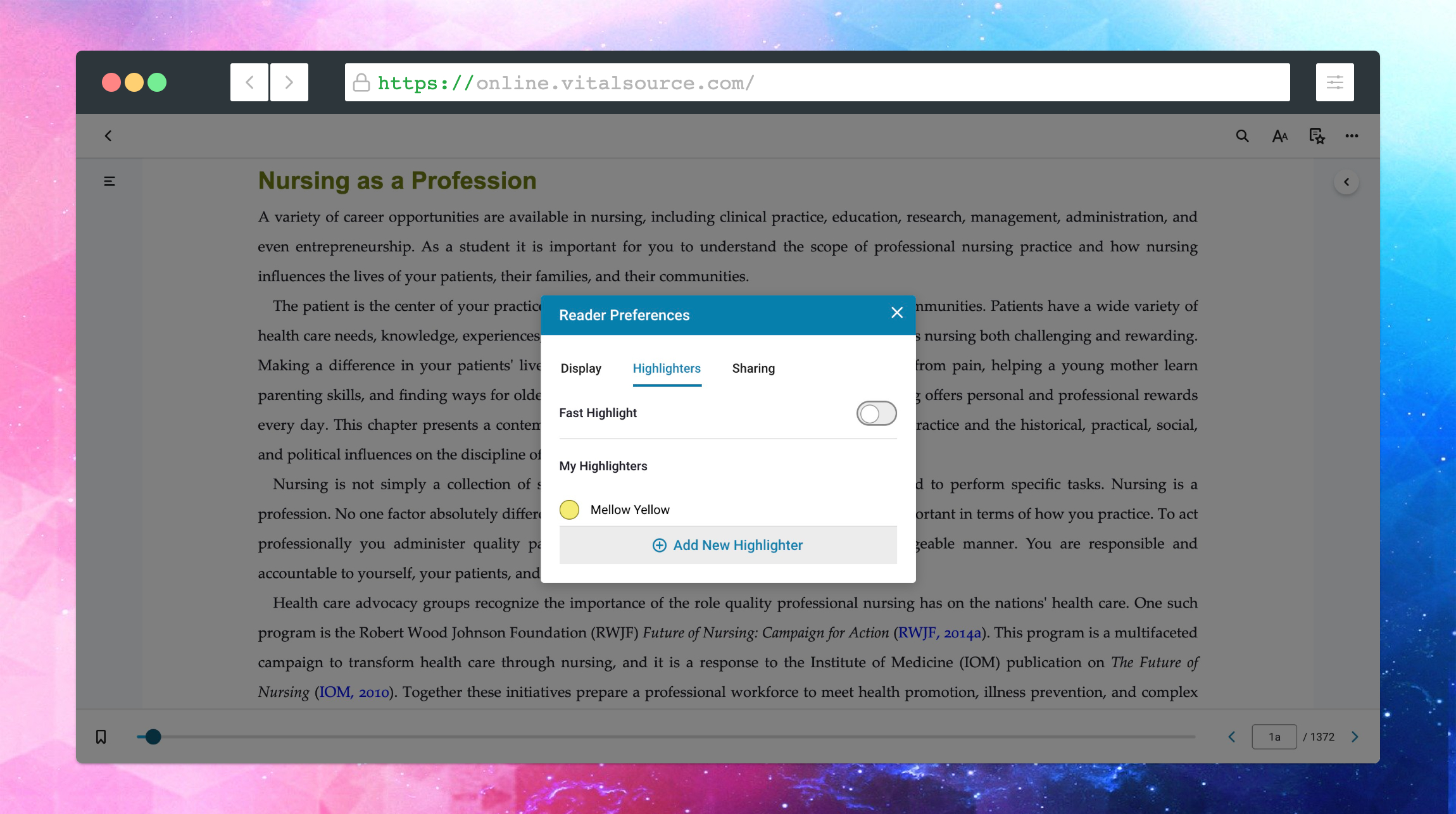 What is Fast Highlight?
When Fast Highlight is "on," as shown below, it will allow you to quickly highlight a section of text using the last highlighter used.

How do I highlight text in an eTextBook in Bookshelf?
To highlight text, select the text you would like highlighted by holding the cursor while selecting the text and releasing it. This action will bring up a Highlighter Option menu. If you have more than one highlighter available, they will be listed. Selecting the highlighter will highlight the text.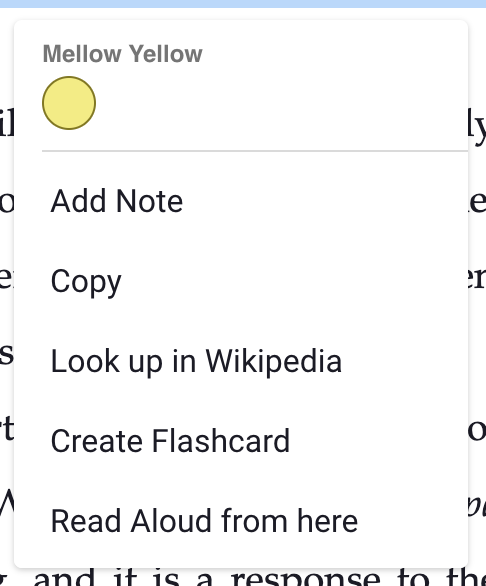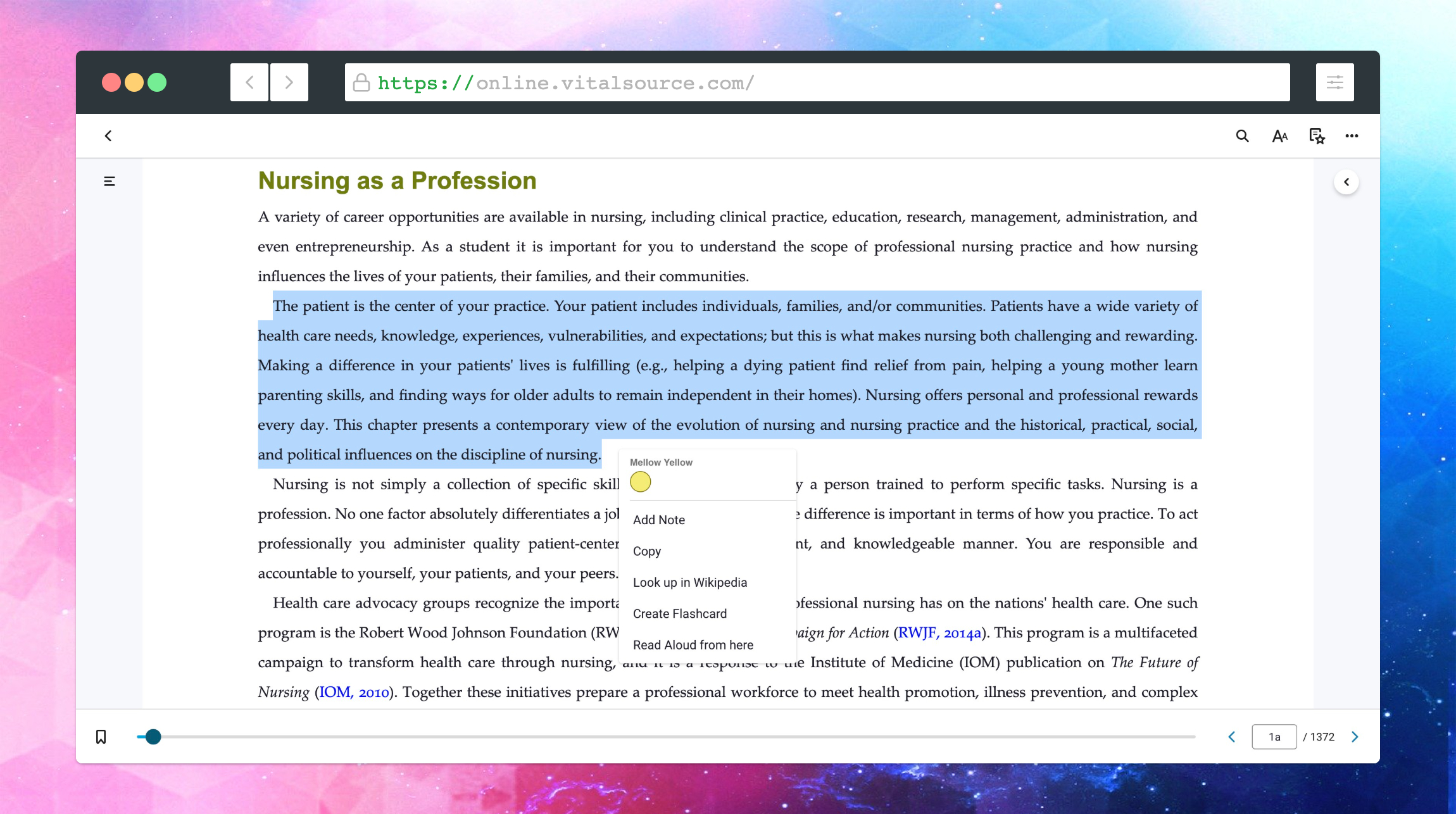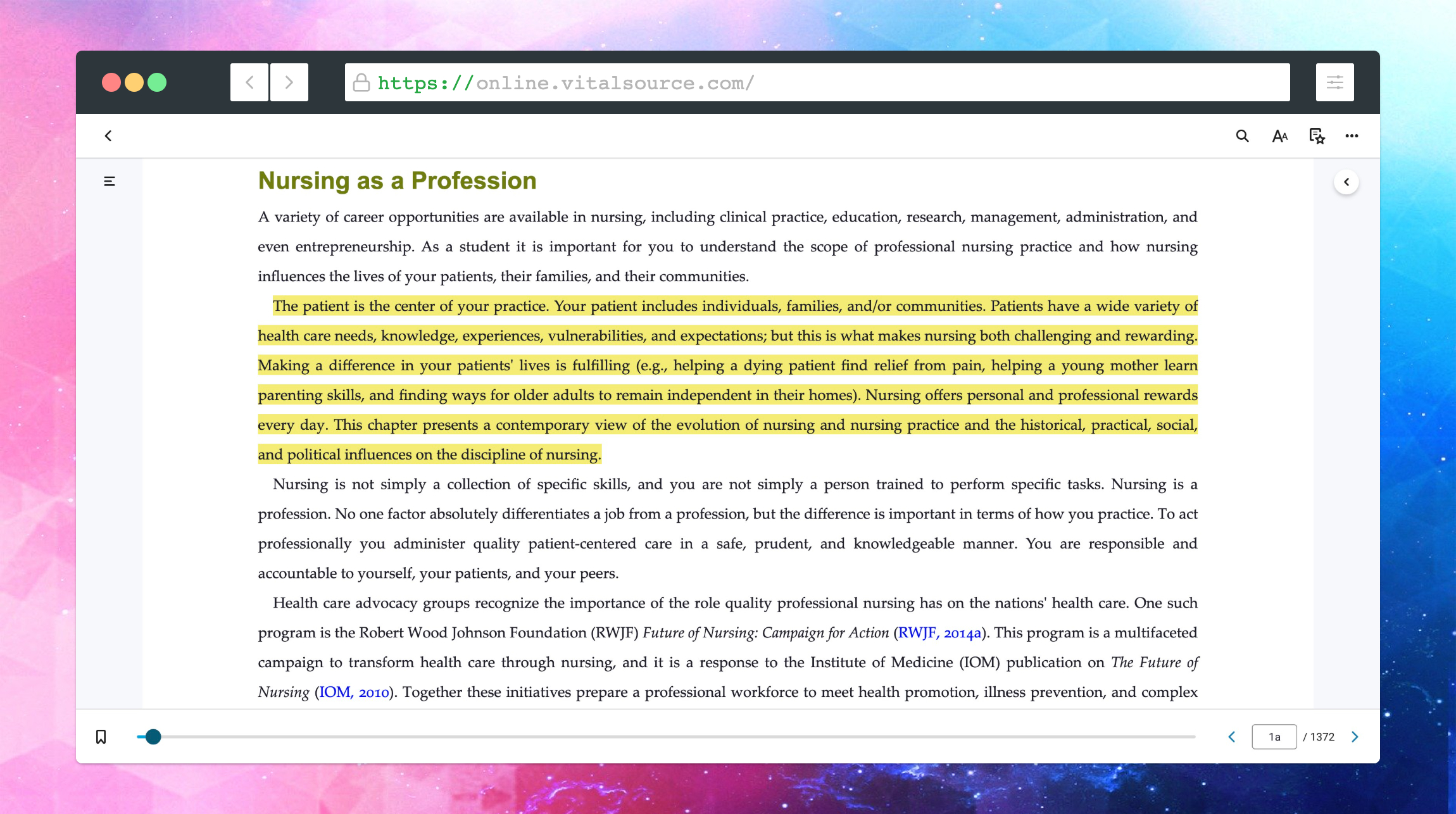 How do I remove a highlight?
Click/Tap on the highlight you would like to remove, a menu will pop up, click/tap on the "x" within the highlight you want to remove.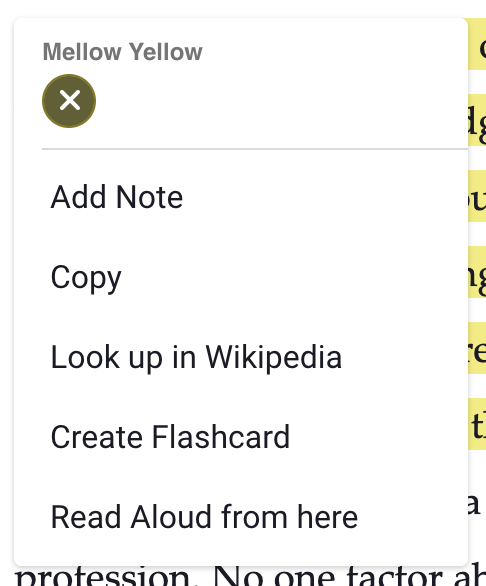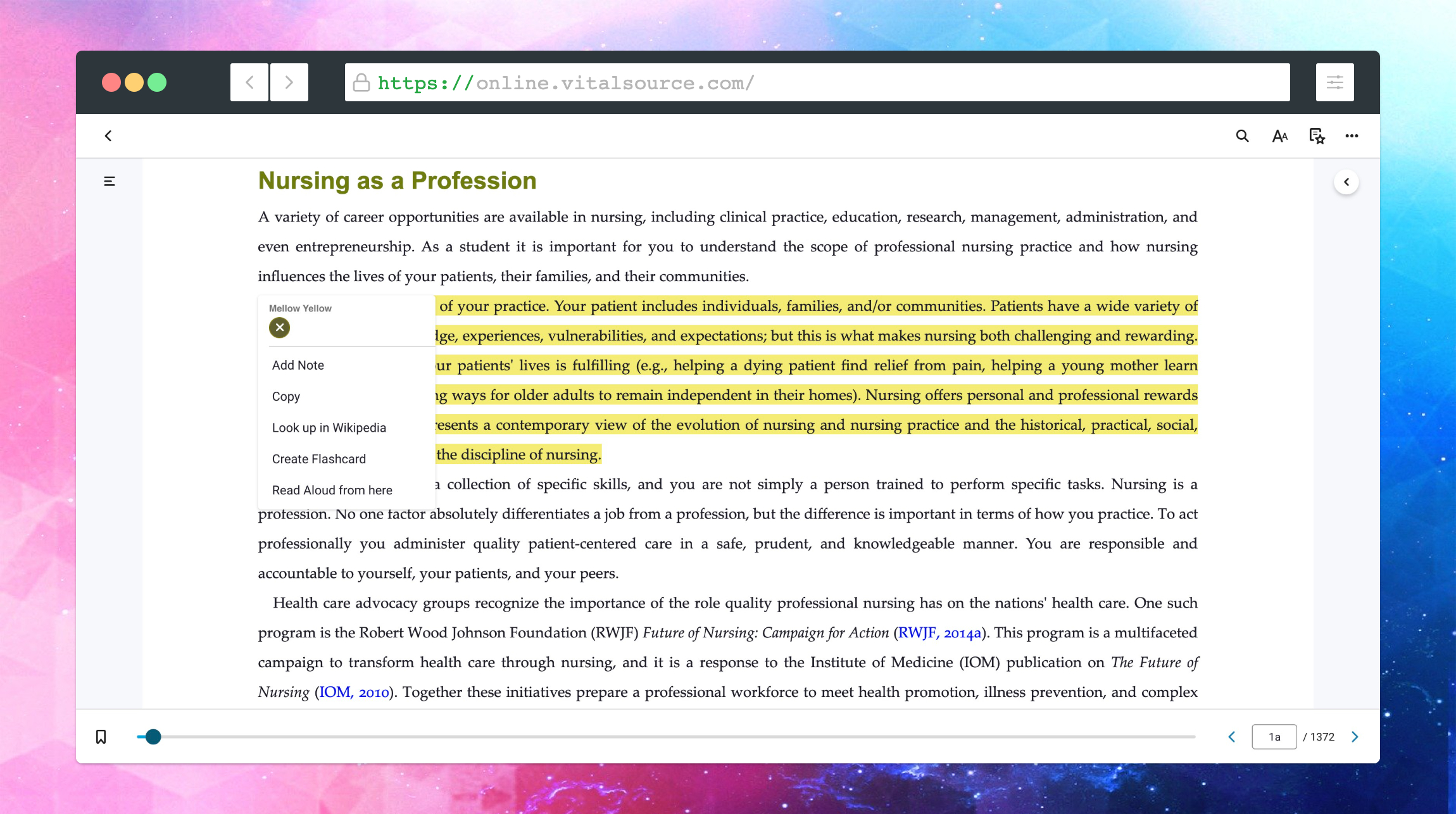 How do I add highlighters to the list of My Highlighters?
In the Highlighters section of any eTextBook's Reader Preferences, there is an "Add New Highlighter" option. After you click/tap on that option, you will be given an option to select a color and update the default name of the highlighter. You will also have the option to make the highlighter public. Finally, selecting "Save" will add this highlighter to your "My Highlighters" list.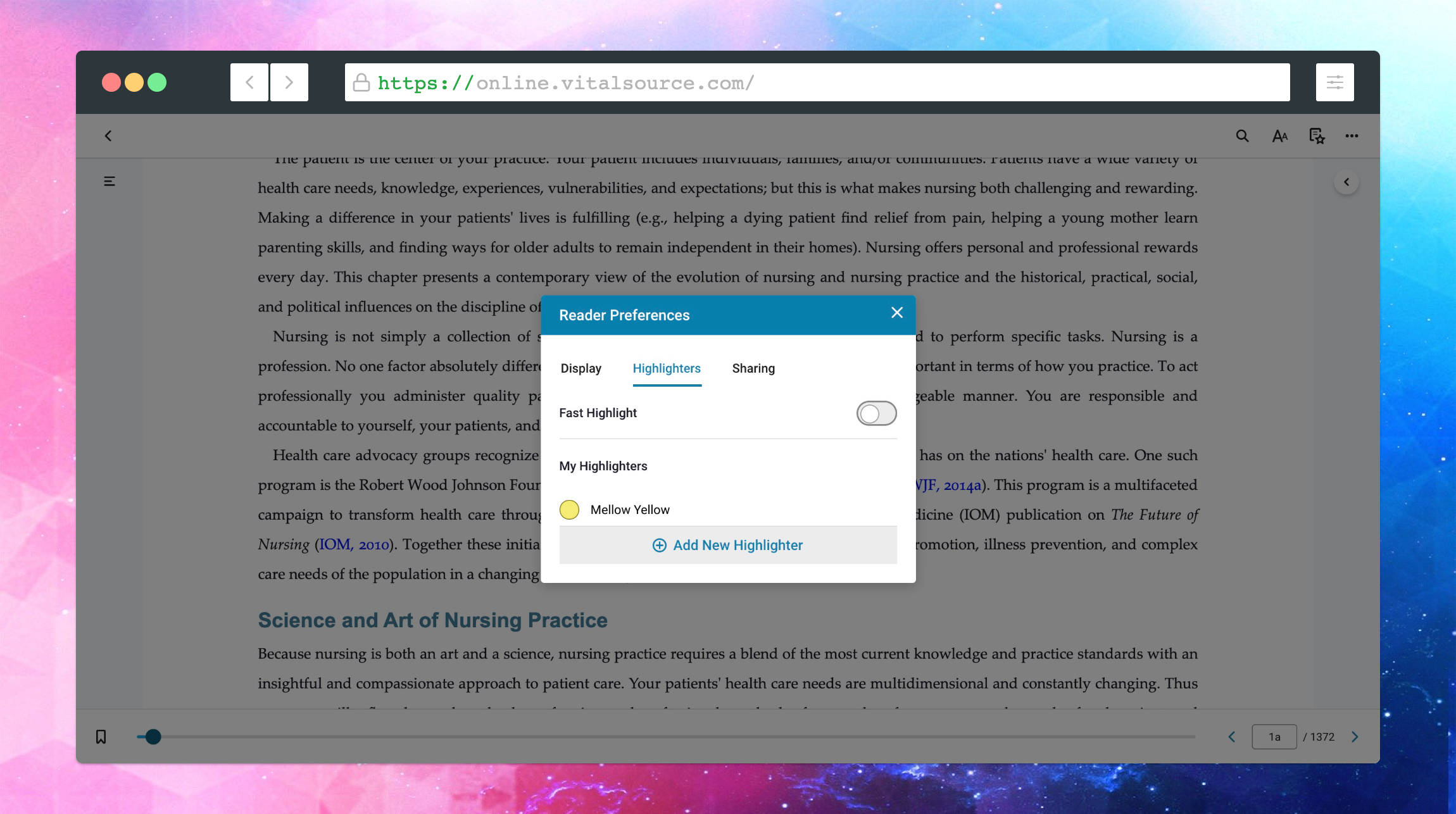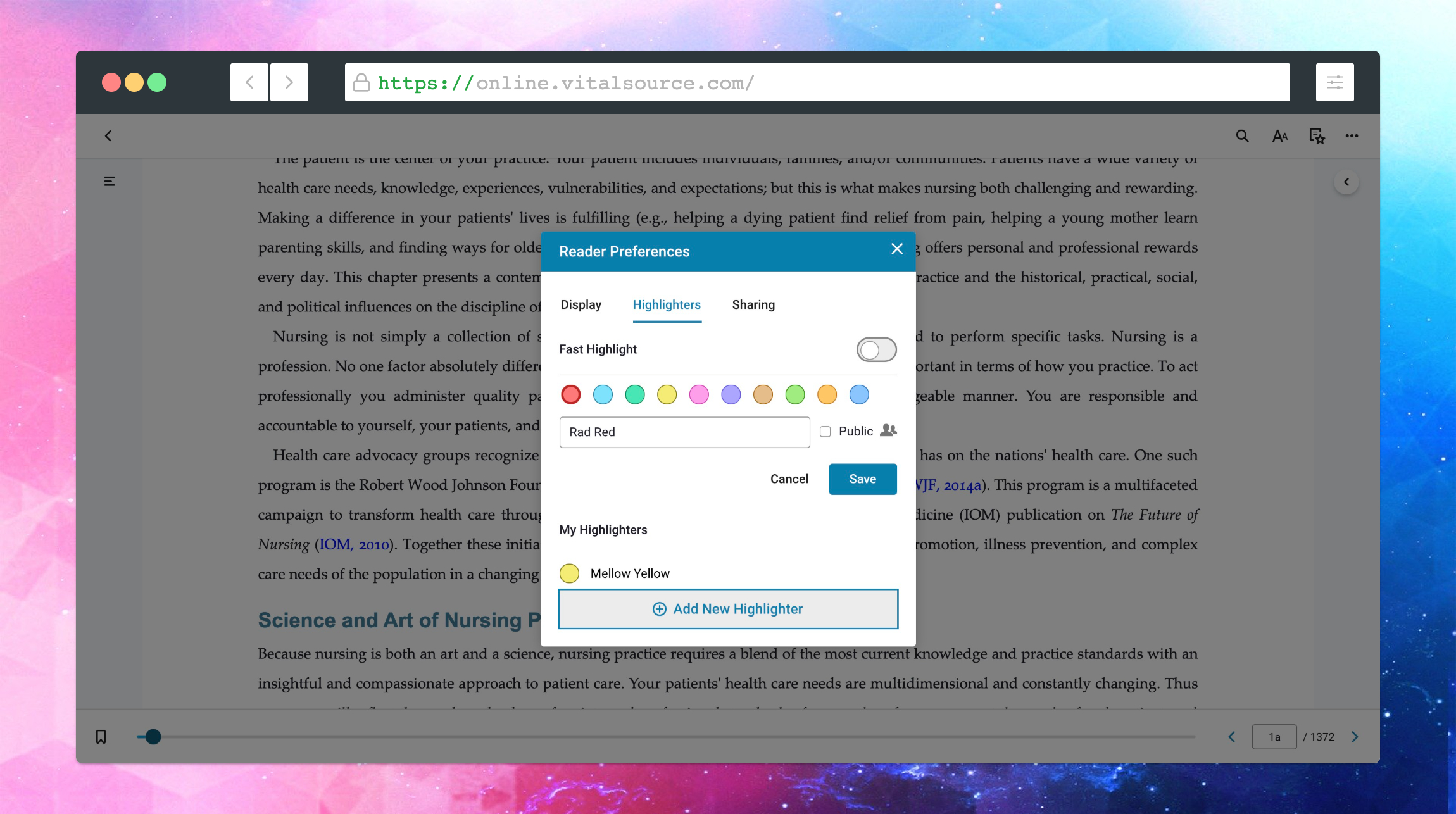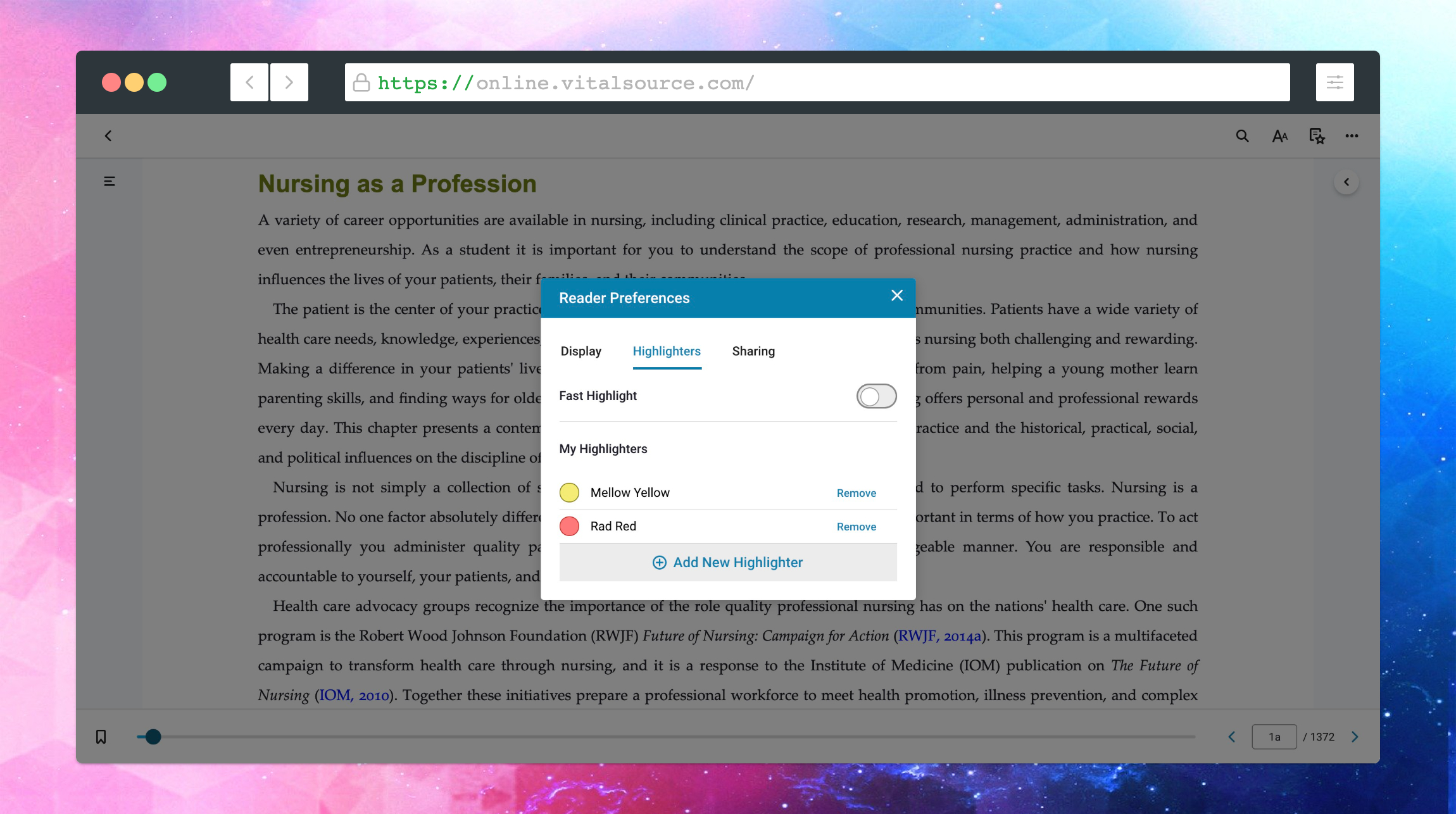 How can I remove a highlighter from the My Highlighters list?
The "Remove" option to the right of the highlighter in your My Highter's list will remove the Highlighter. You will receive a warning that when you delete a highlighter, you will also be deleting what has been highlighted in your eTextBook and any note(s) associated as well.
Please let us know if you need any further assistance by contacting our Support Team.
Was this article helpful?