401 Error - HMAC-SH256 (D2L)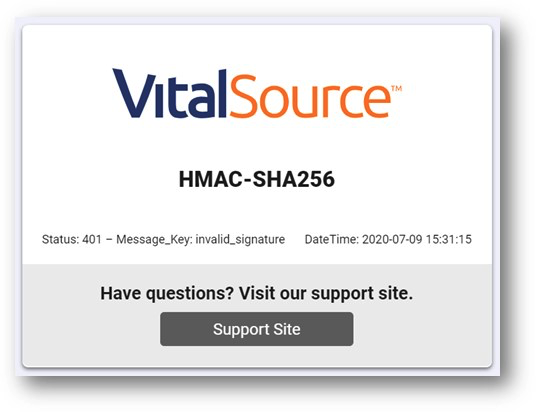 Error Code Cause

Users will see this error when they click a link to view a VitalSource eTextbook inside their LMS, but an Incorrect OAuth Signature method was used during the initial configuration.

Solution
Student / Faculty
Please reach out to your instructor and inform them of the error so they may reach out to the team that configured the link inside your institution's LMS. 


LMS Administrator
Update the LTI Tool in the LMS to use the OAuth Signature method: "HMAC-SHA1"
If you received notice of the error, test the link to see if the publisher enabled rights to the title.
Was this article helpful?