401 Error - Duplicate nonce to one already received (Status 401 - Message_Key:invalid_signature)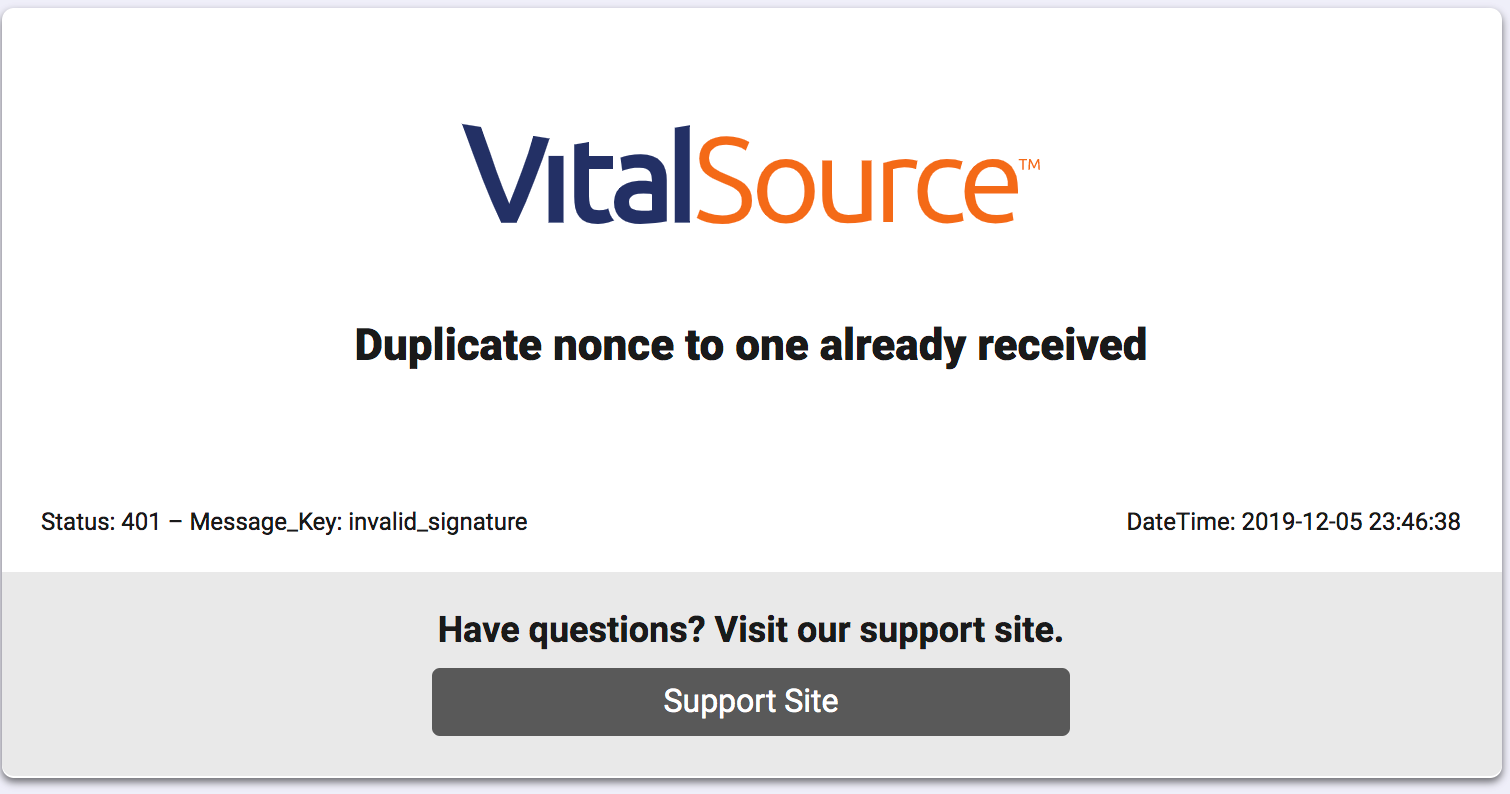 Error Code Cause
The LMS generates a unique value called the oauth_nonce when a user clicks a VitalSource link. If VitalSource receives more than one request to open an eTextbook with the same oauth_nonce value, a user will see this error. In most cases, the cause of this error is due to a user double-clicking a VitalSource link in their LMS.
Solution
A user can solve this error by logging out of their LMS, logging back in, and click the VitalSource link once again. If these steps do not resolve your issue, follow the steps in the For More Help section below to submit a support request to VitalSource for assistance.     
For more help
To report this issue to VitalSource, please do the following:
Submit a request using the VitalSource Error Support Form.
In the error code drop down, enter the title of this Article.
Fill out all of the fields and include a copy of the error message you received. Please provide a screenshot of the error, the time stamp on the error code will help us troubleshoot the issue.
VitalSource Support will follow up with you after we resolve the issue or additional steps to troubleshoot.
Please note that reaching out to VitalSource Support outside of the webform may cause delays in resolving the error code.
Was this article helpful?