What are the eTextBook Reader Preferences?
They allow you to customize how the eTextBook is displayed on your device, manipulate Highlights, and Highlight Sharing.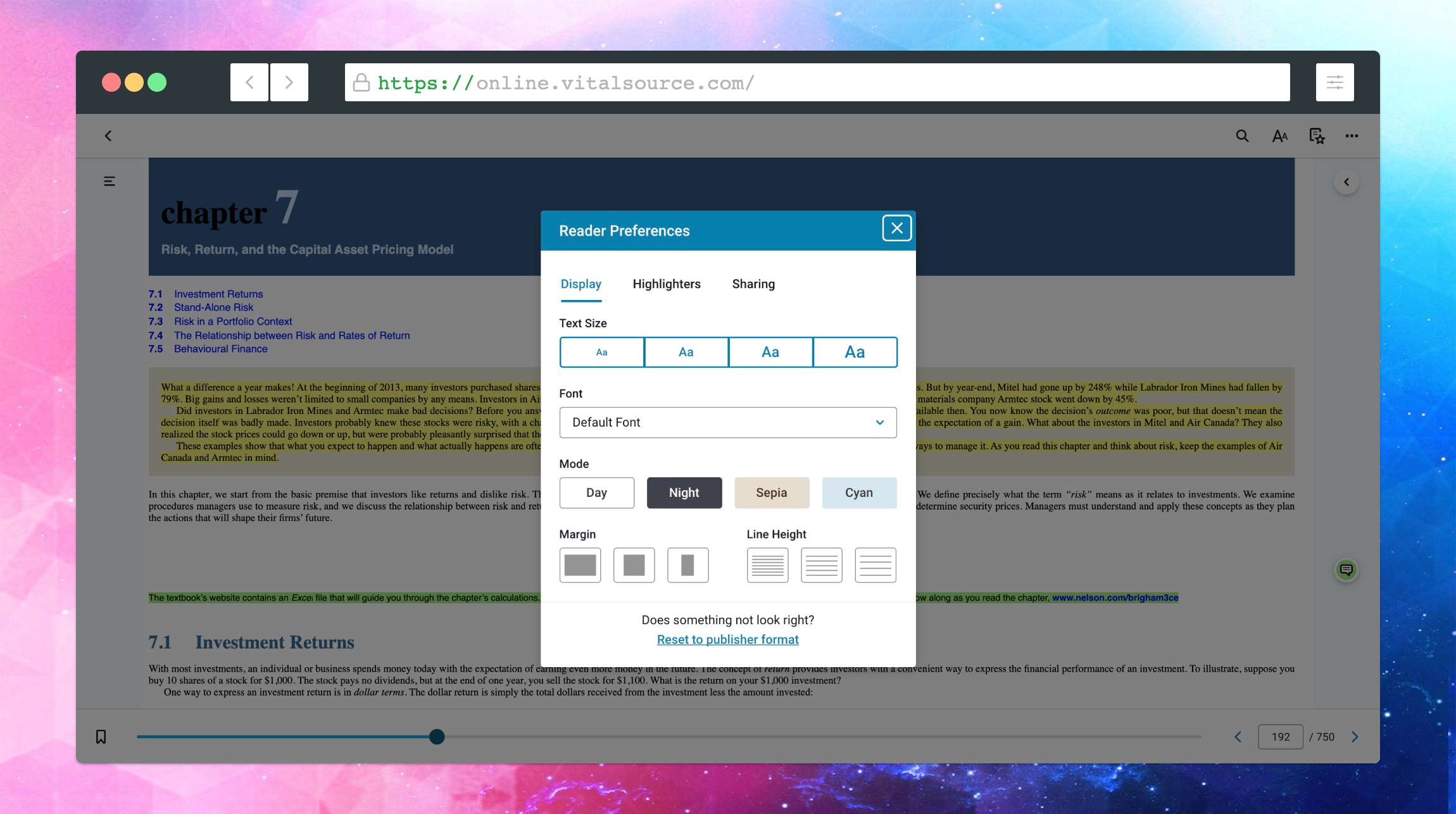 How do I open up Reader Preferences in an eTextBook?
You will select the following icon to open the Reader Preferences in an eTextBook.

Why do my Reader Preferences look different in each of my eTextBooks?
Depending on the format the publisher created your eTextBook in, you will see different options for Reader Preferences.
| | | |
| --- | --- | --- |
| | | |
| Reflowable (ePub) | | Fixed (Pbk) |
Please let us know if you need any further assistance by contacting our Support Team.