How do I locate a list of figures in my textbook?
There is no list of figures within Bookshelf. However, you can search for a figure by using the search feature within the eTextBook.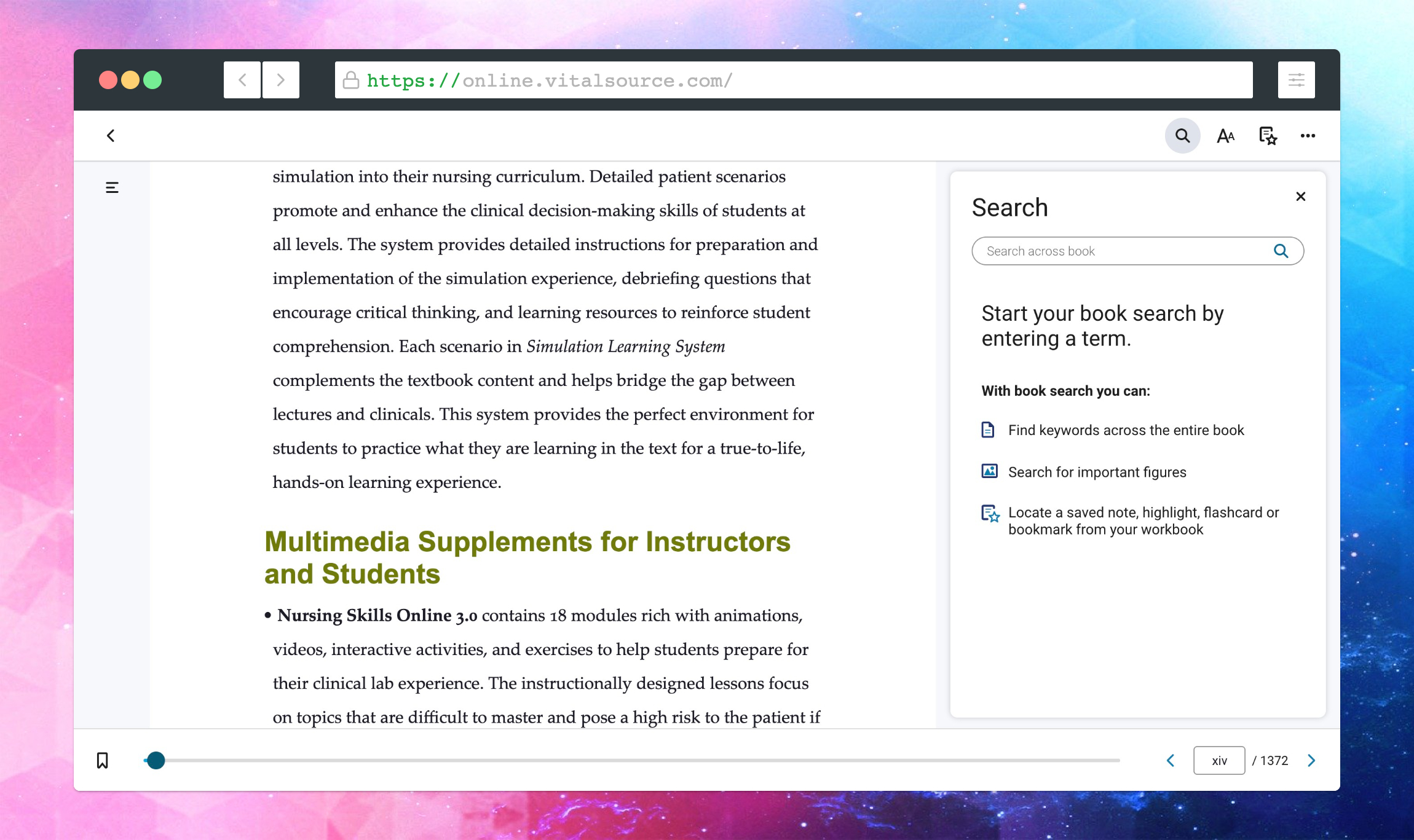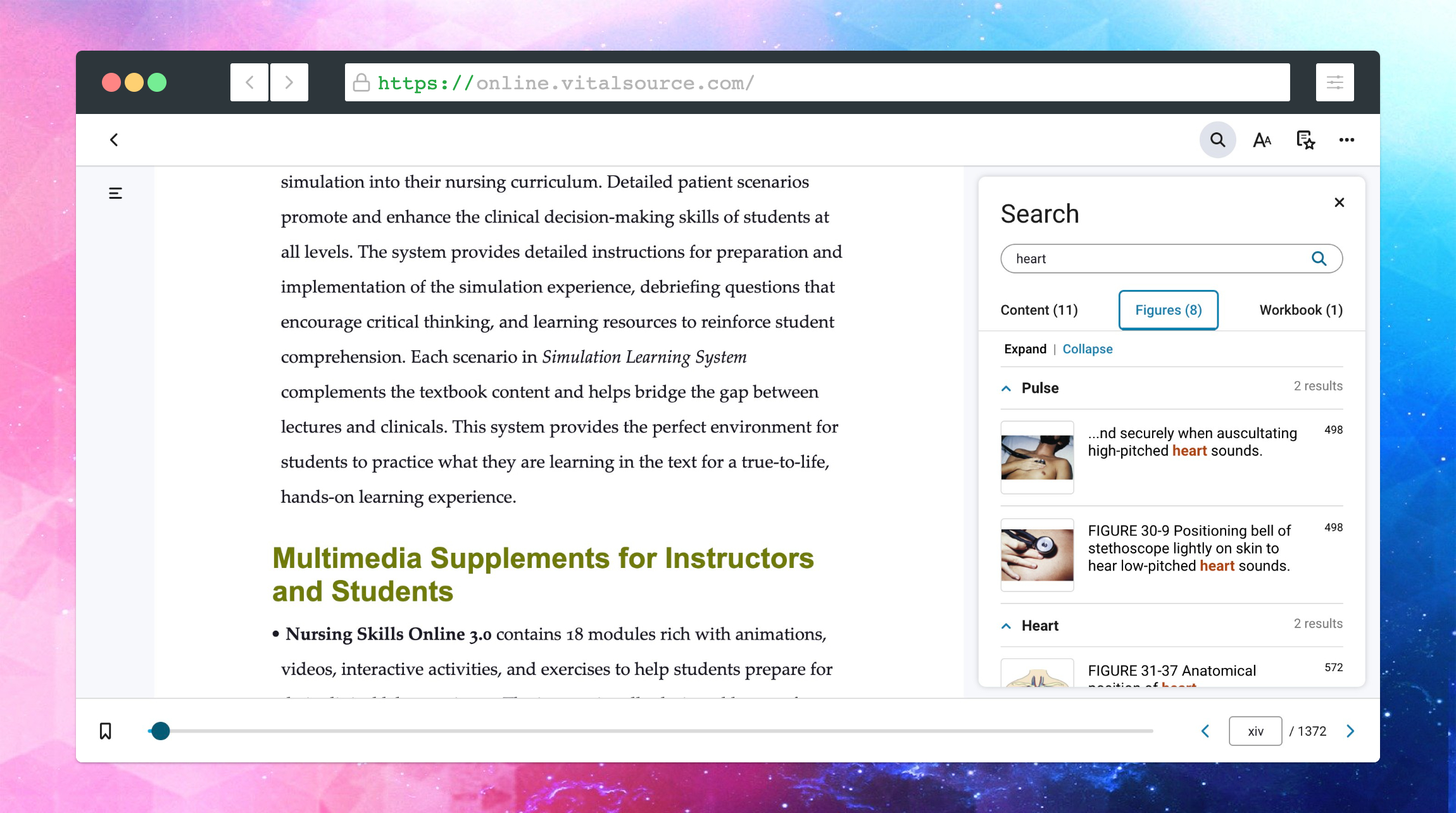 Find the figure you are looking for, select it to take you to its location.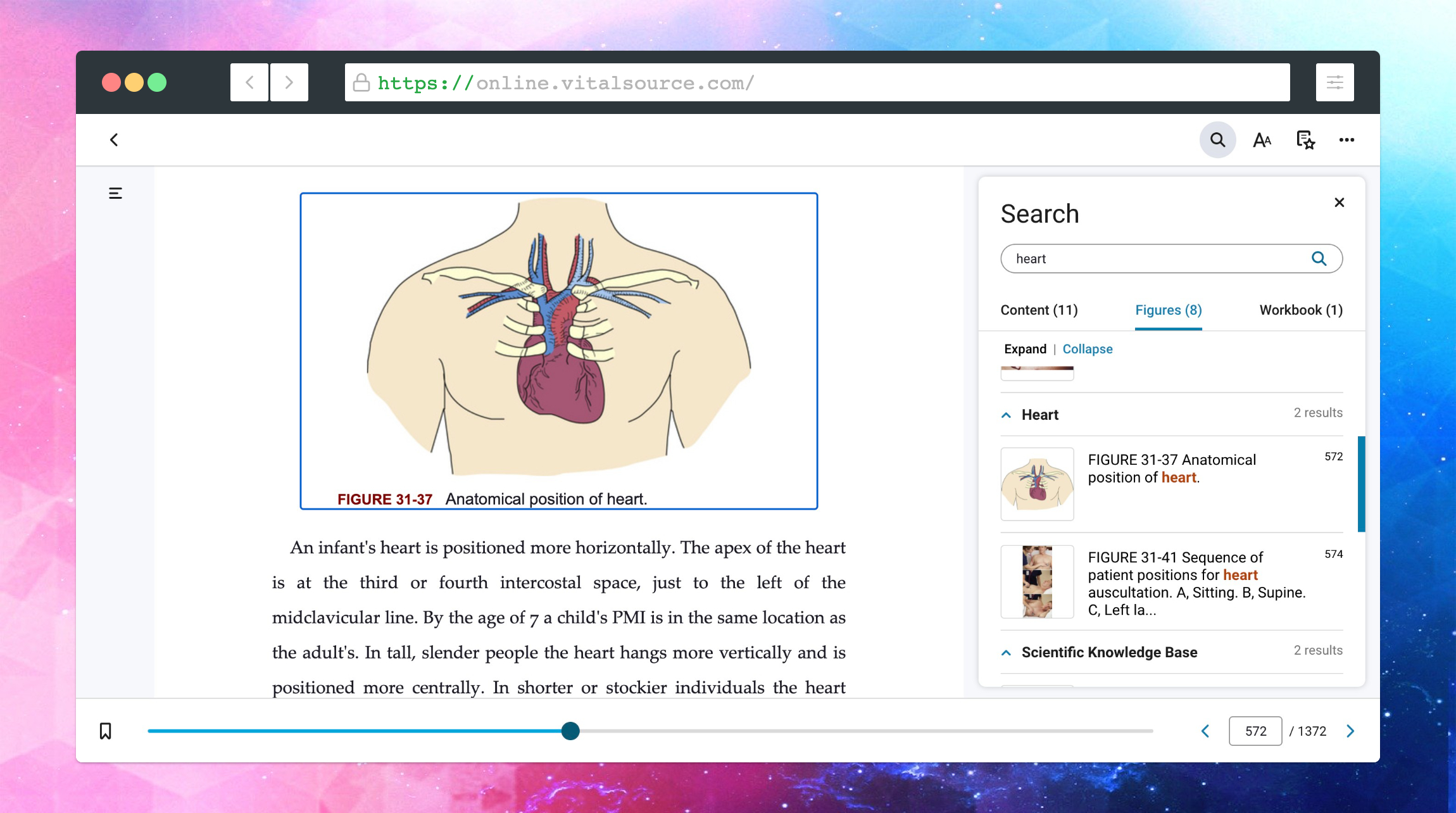 You can then add a bookmark for that page to reference in the future.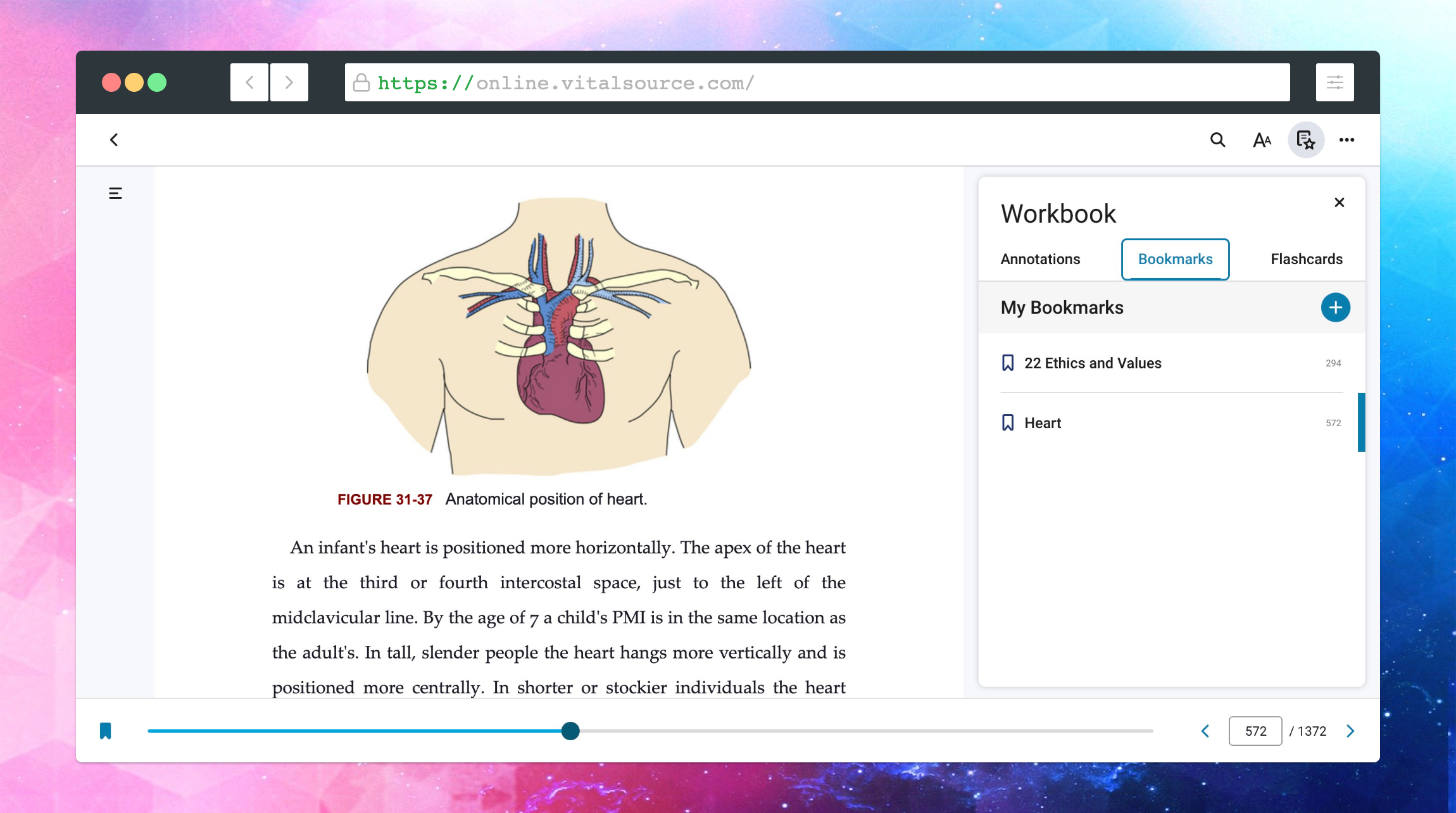 Please let us know if you need any further assistance by contacting our Support Team.