Can I create a Flashcard with the CoachMe questions?
Yes, for some titles this is possible. When checking your knowledge with Bookshelf CoachMe practice questions, you may see the option to create a flashcard using the practice question and answer. Follow these three steps to quickly add the question and answer to a flashcard.
1. Click Add to Flashcard


2. From the list that appears, choose an existing deck to add the flashcard to. For instructions to create a new deck, click here.


3. To view or make changes to the flashcard, click Review Flashcard.

To access and study from your flashcard decks, click Workbook, then the Flashcards tab. Click on a deck to get started.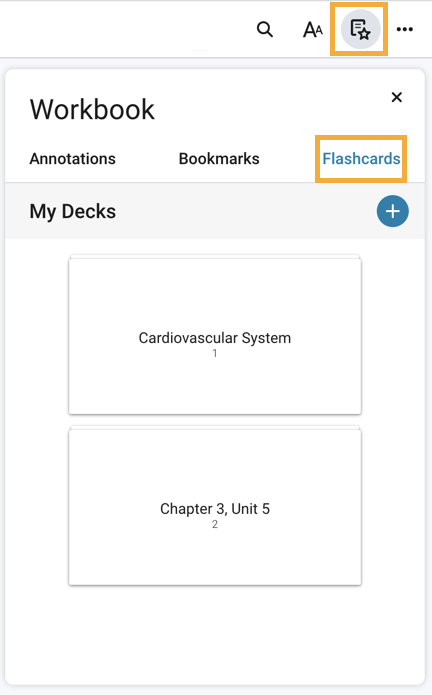 Note: CoachMe is currently primarily an online feature. It is also available in some of our Bookshelf applications.
Was this article helpful?