How do I provide feedback for CoachMe questions?
VitalSource's AI-generated questions power Bookshelf's CoachMe. Feedback on the usefulness and validity of the practice questions and knowledge checks directly impacts the learning experience for other students.

To provide feedback on a question, click on the thumbs up or thumbs down button in the bottom right corner of the CoachMe. In addition, you can leave specific comments in the fields provided in the popup menu.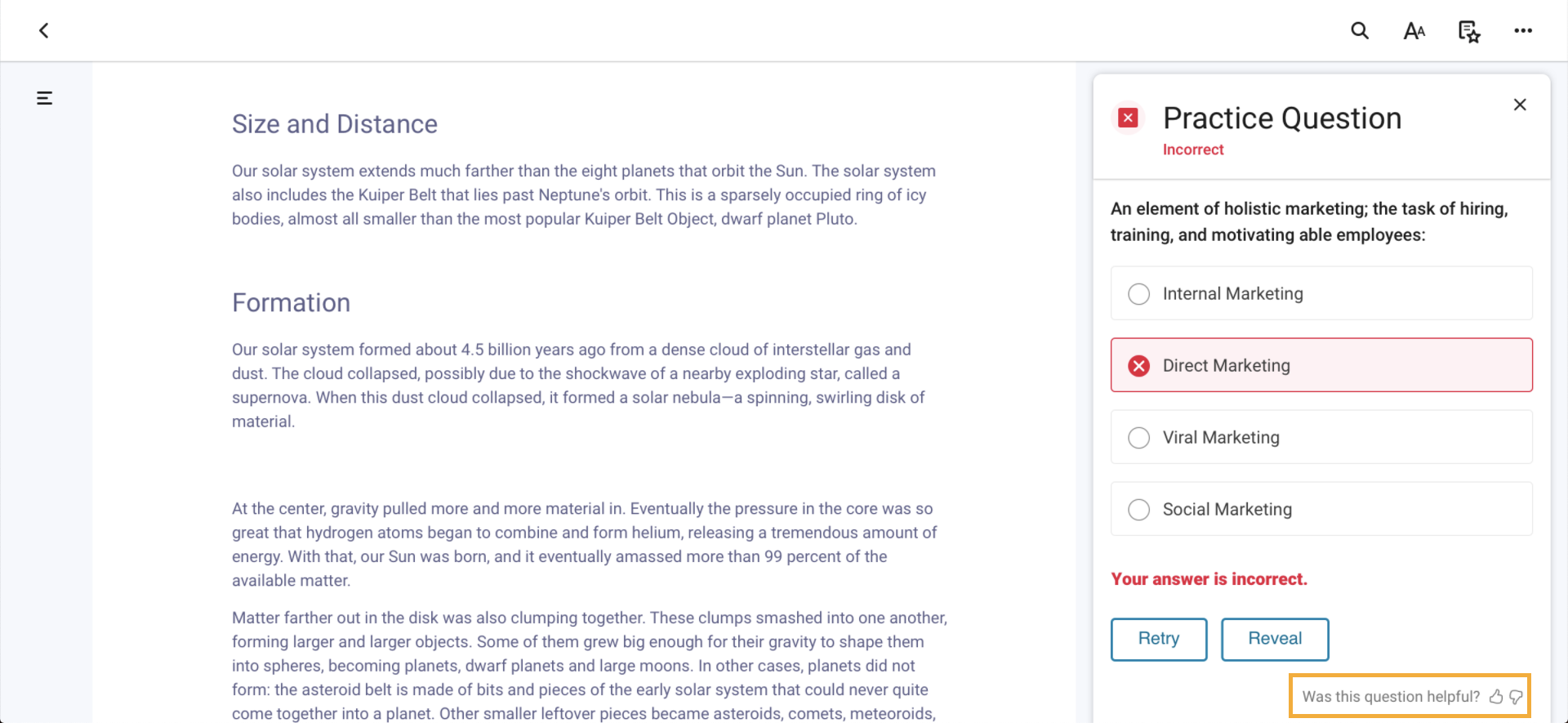 Note: CoachMe is currently primarily an online feature. It is also available in some of our Bookshelf applications.
Was this article helpful?