Redeeming a VitalSource Redemption Code
You will have been provided with a 20-character registration code. Please note that codes longer or shorter than 20 characters are not VitalSource redemption codes and will need to be redeemed with the publisher/bookseller first.
If you have a ViatlSource Bookshelf account, you can redeem your VitalSource Redemption Code from your Bookshelf account. If you do not have an account, you can create a Bookshelf account by selecting the following link.


From a Mac: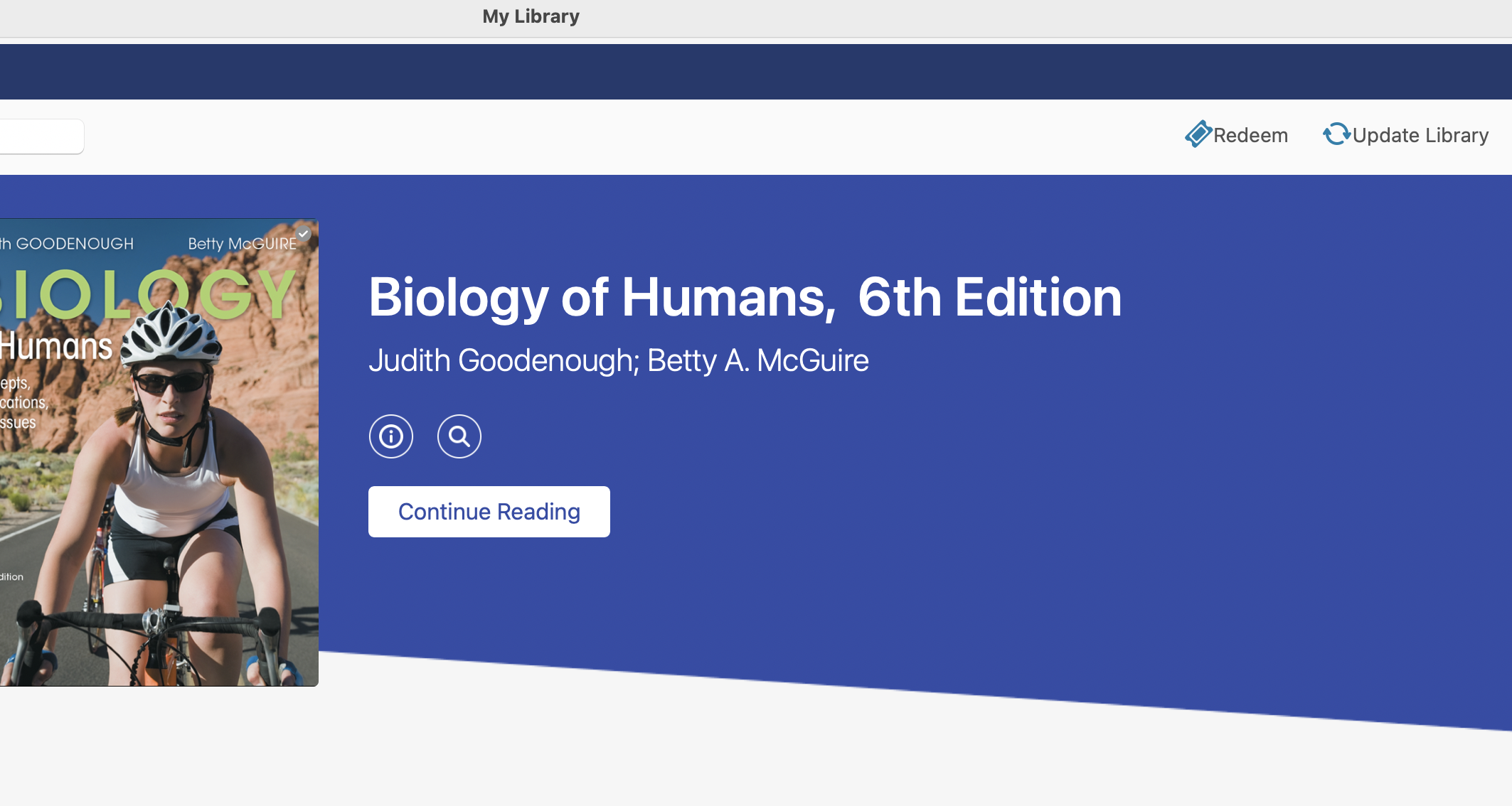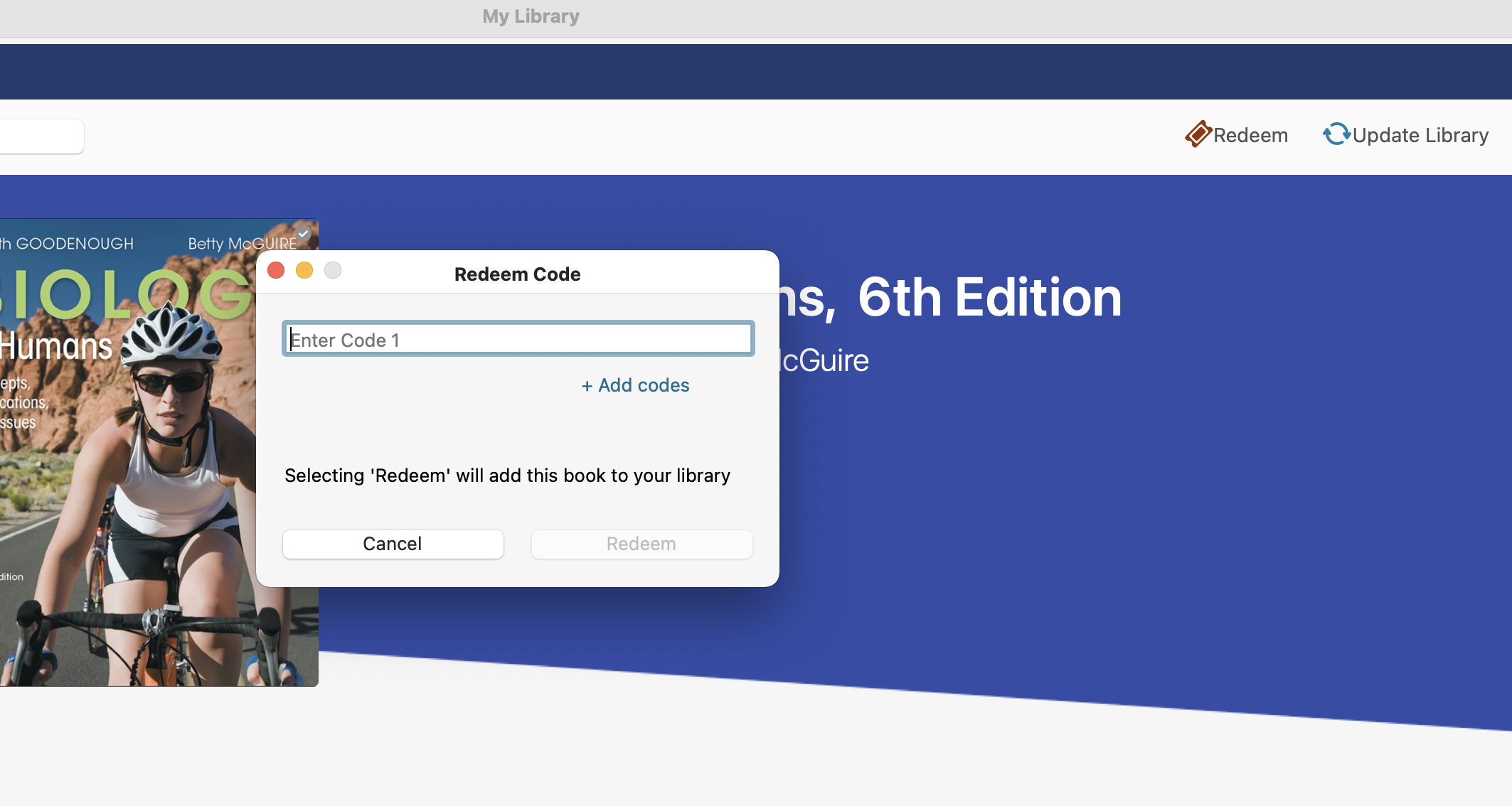 From Windows: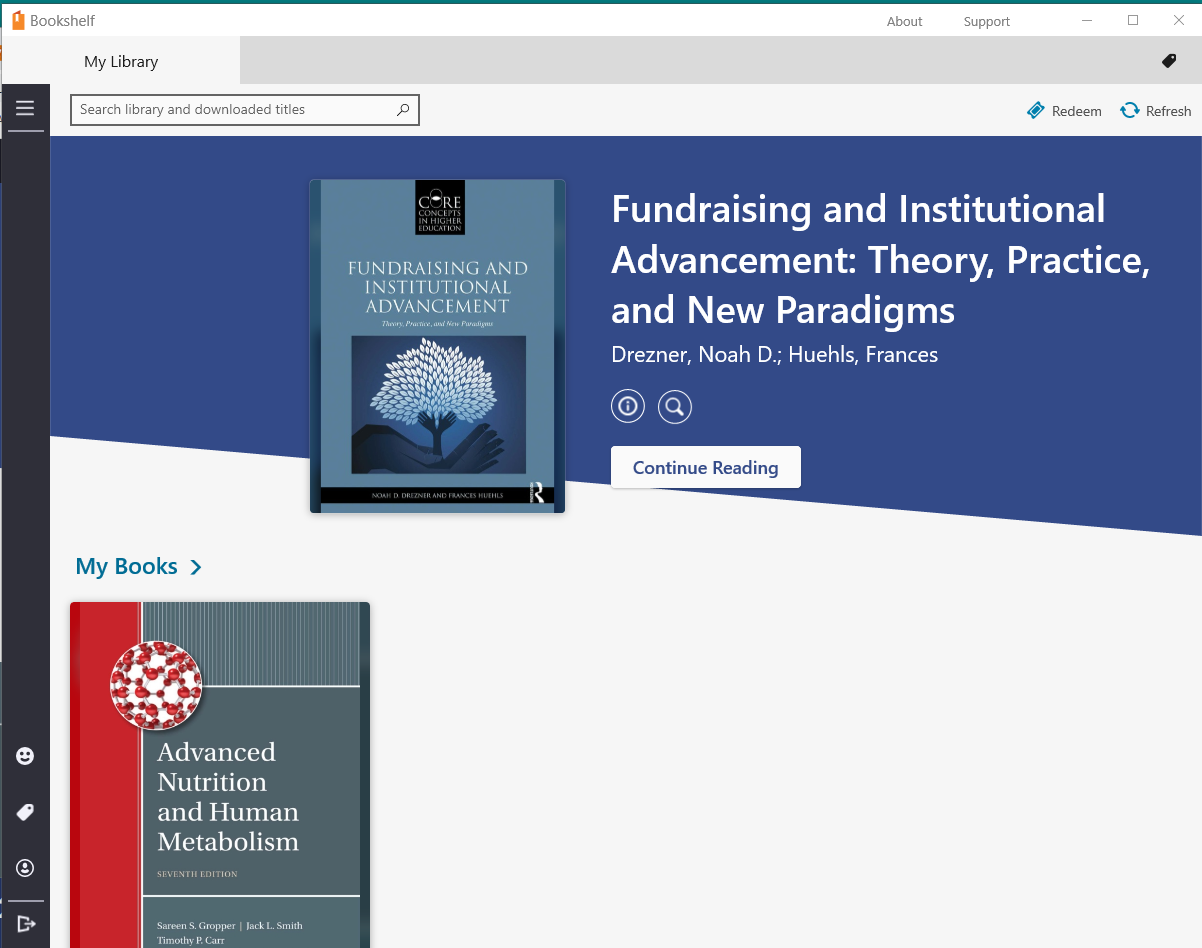 From an Android Device:
From an iOS Device:
At this time, we do not have a way to redeem a code on an iOS device; you will need to redeem the code through Bookshelf Online before accessing it in the app.
To download one of the Bookshelf applications mentioned above, go to Bookshelf Download Options.
Further information can be found here regarding eResource Access Codes: How to Access eResource/Courseware.
Was this article helpful?