VitalSource Manage Password Policy
VitalSource is updating Manage's password policy as part of our continuous service to provide the most secure eTextbook delivery platform possible.
Password requirements for a VitalSource Manage password are as follows:
Passwords must be 16 or more characters in length;
Passwords must have a secure rating (a high level of Password Entropy)
Cannot be the same password you are currently using
Updating Your Password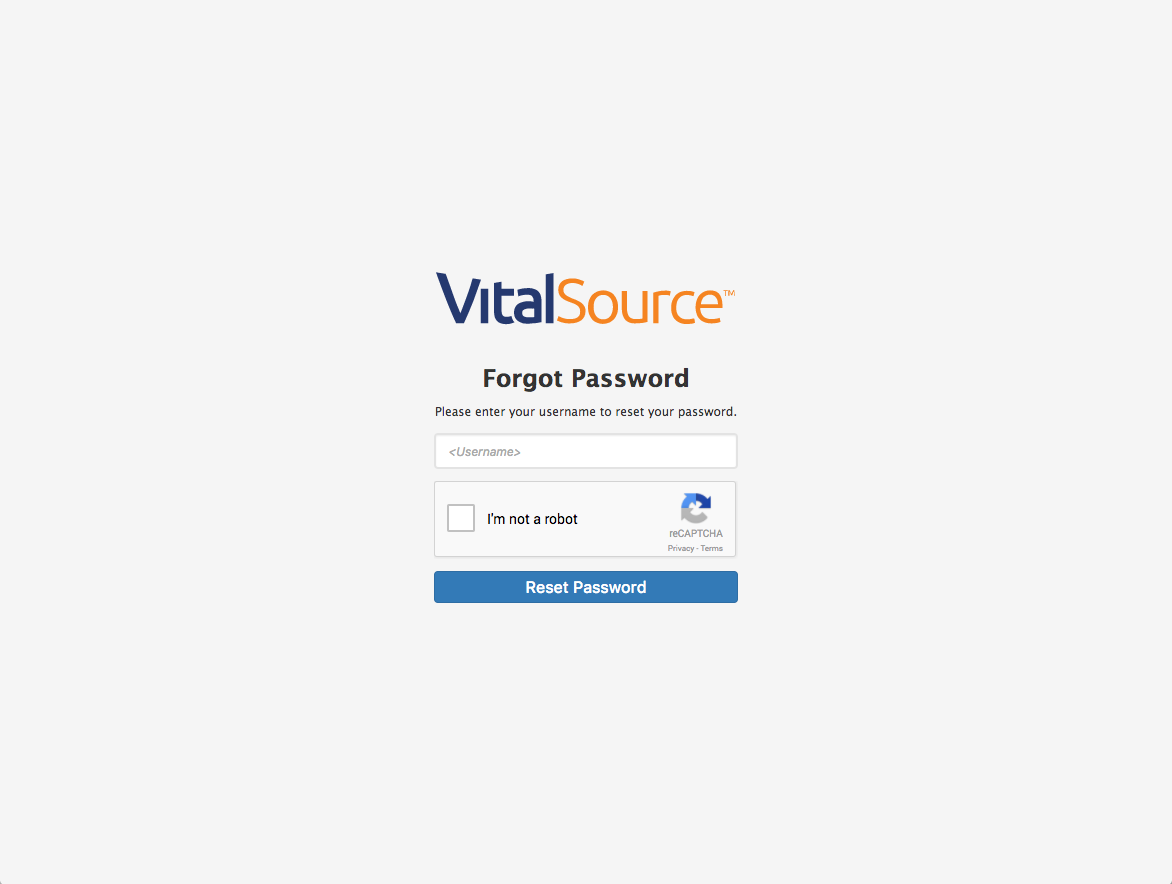 On the Manage Password page, click on the forgot password link
Enter your Manage Username, check the Captcha box, and click on the Forgot password button
You will receive an email to the email address associated with your Manage username with a link to reset your password.
Click the link to set your password. This link is good for one hour, if the link expires, you will need to request a new link.
Enter your new Password and when your password gives you a Secure rating, click the save password button.
Password Ratings
When entering a new password, the password page will rate your password. If your password has too few characters, is using a word in our blocklist (e.g. Password, P@ssword, etc...), or does not have the right level of entropy you will be unable to set your password. If you enter a word in our password blocklist your password security level will drop one level, and you will need to add complexity to the password or remove the blocklisted phrase.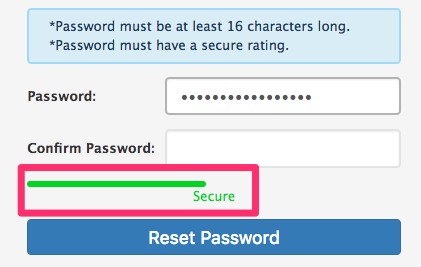 An example of a Secure password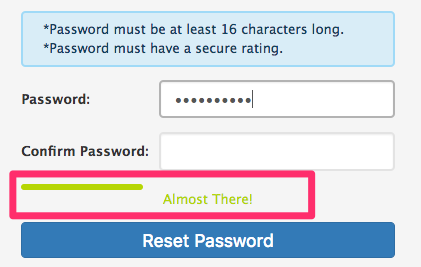 An example of an Almost There! Password - Add more characters or complexity to get to a secure setting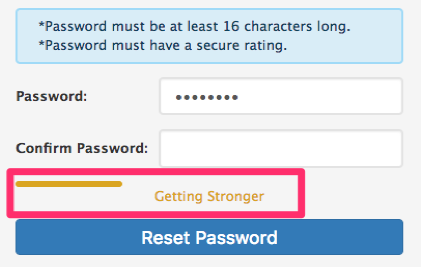 An example of a Getting Stronger password - Add more characters and complexity to get to a secure setting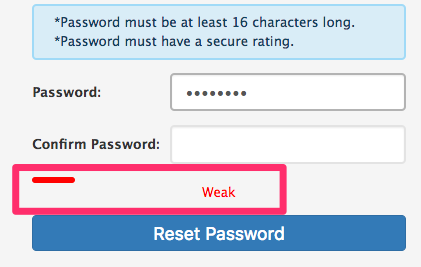 An example of a Weak Password - Add more characters and complexity to get to a secure setting
FAQs
How Often will I need to update my Manage Password?
You will need to update your Manage password every 90 days.
Do users have to know their original password to update?
No. Users will need to know their Manage username and an up to date email address in Manage
I did not receive the reset email, know my username, or cannot access the email address on file for my account.
Please contact VitalSource Support, and our team will escalate your case to the appropriate group for Manage password resets.
I am locked out of my Manage account because of too many password attempts.
Please reset your password through the steps listed above in order to access your Manage account.
Do you have any recommendation for Password Best Practices?
Was this article helpful?