Update Account Information
The identifying information in your Bookshelf account includes your name and email address. Bookshelf uses this information for account access.
To change your account details within Bookshelf online, sign in, then click on the Account Settings icon at the top right, followed by User Info in the drop-down menu.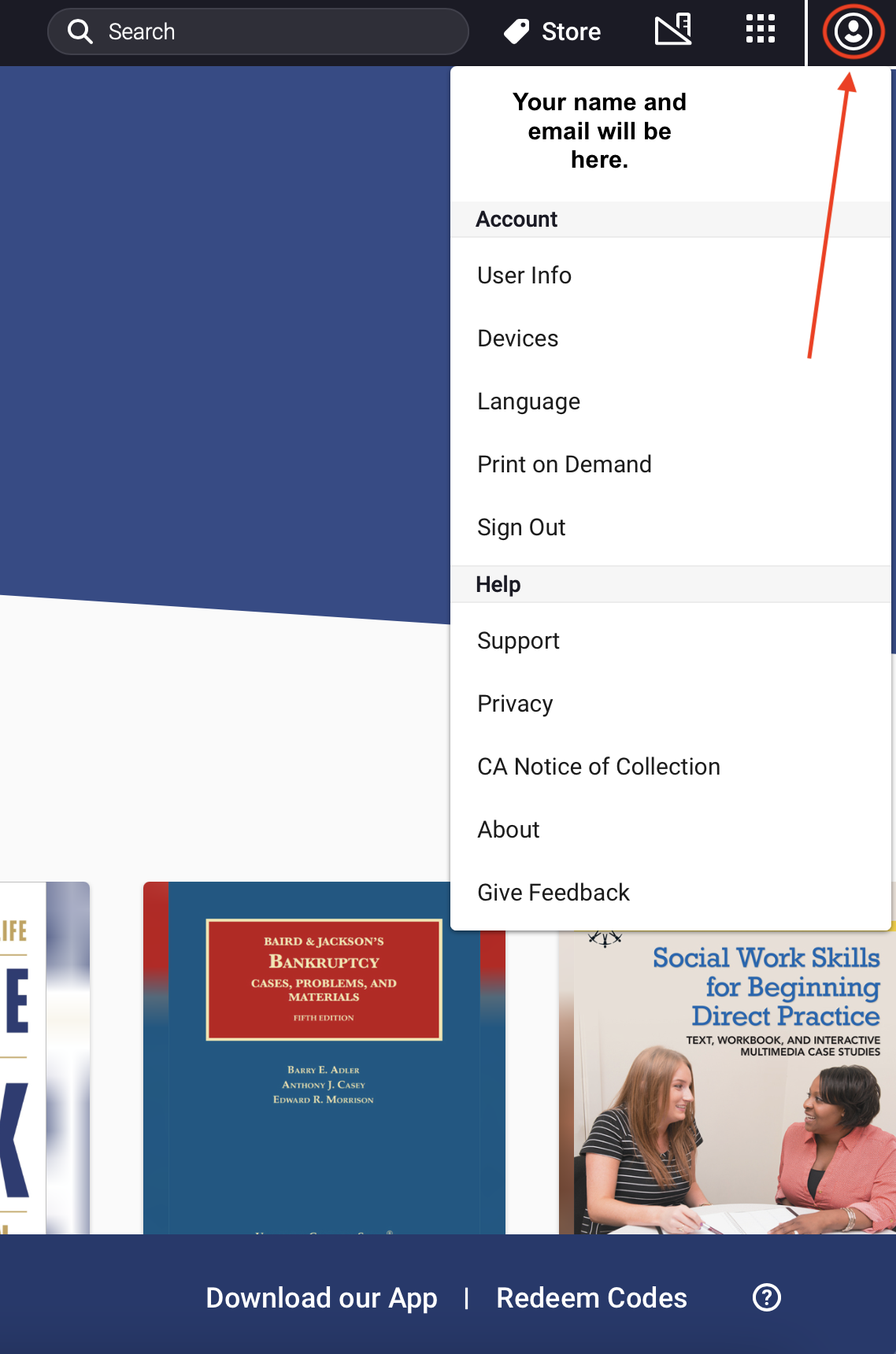 On this screen, you can directly edit your account details.
Edit all required details and click Save.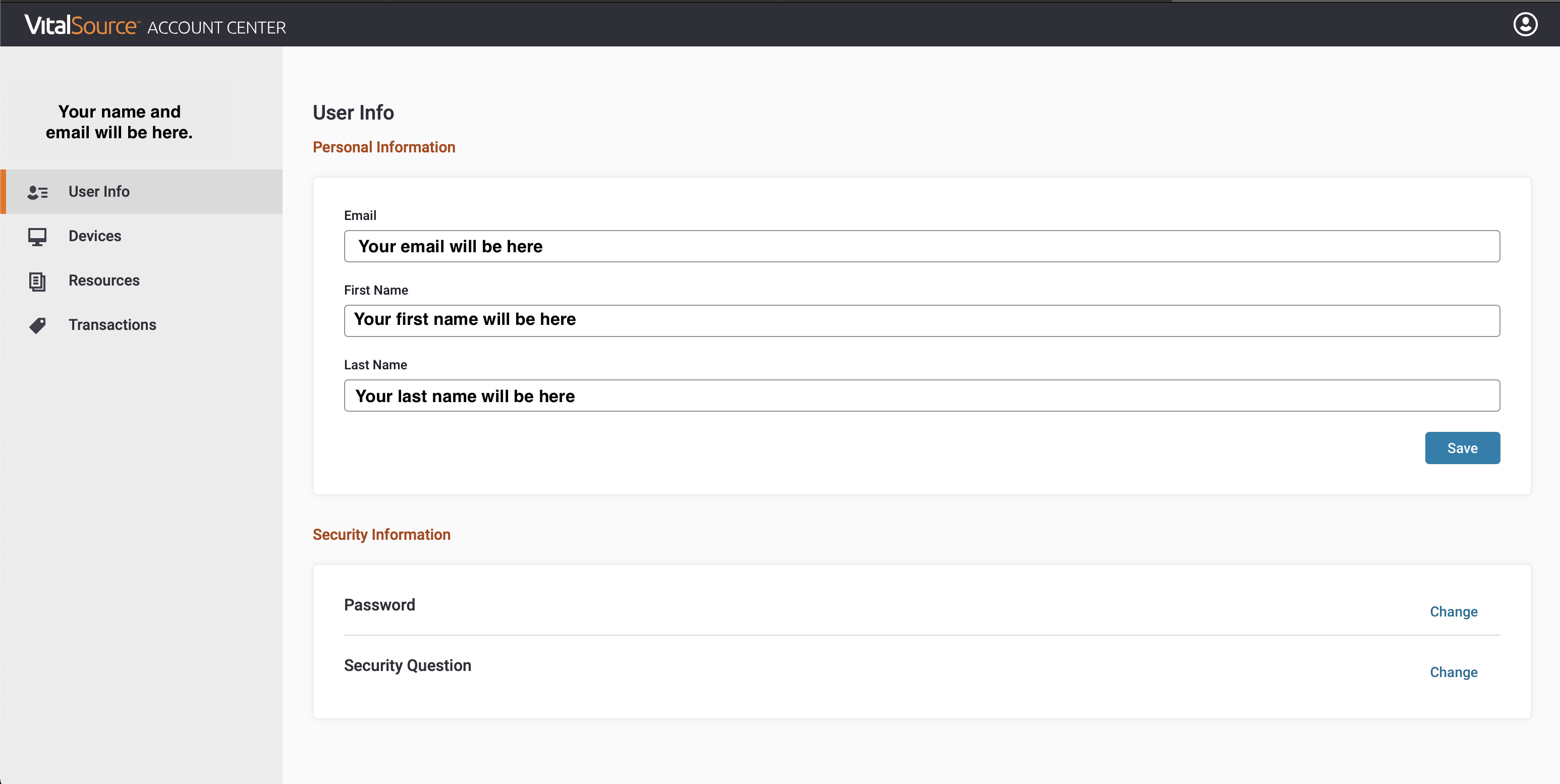 In some cases you will see the following message: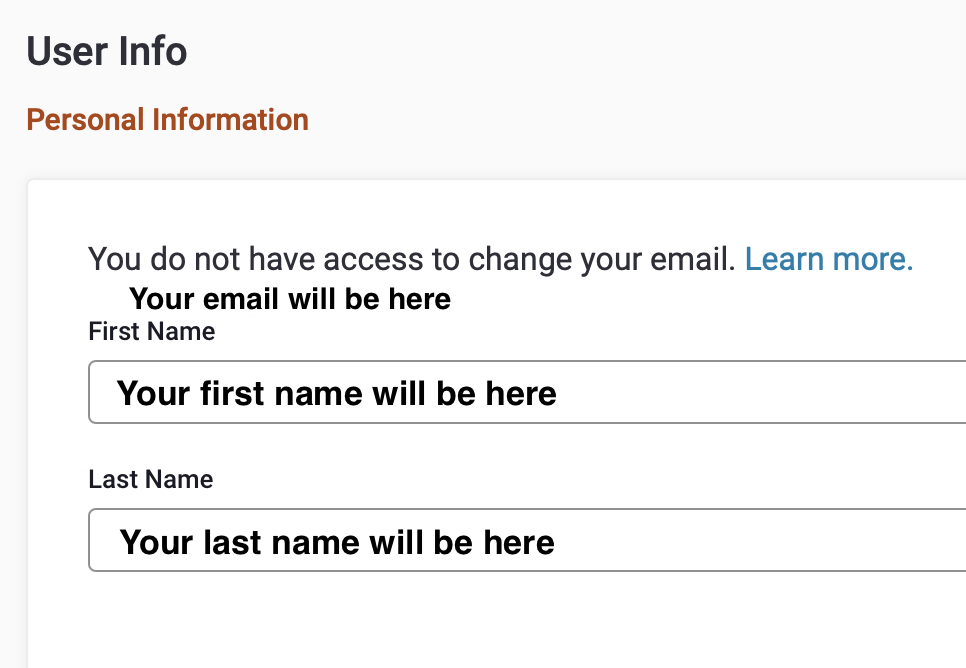 To change your username, please contact us and provide:
The existing email address
The new email address
Merging Accounts
You may have multiple eTextbooks within multiple Bookshelf accounts. Merging will allow you to have all products within one account. To learn more about this process, please contact support for further information.
Was this article helpful?