What are the Beta Features in the Bookshelf Online More Options menu?
The Beta Features section of Bookshelf Online is where we place features in progress.
How do I use the Beta Features?
There are toggle switches associated with each Beta Feature so they can be turned on and off.
| | |
| --- | --- |
| | |
| Off | On |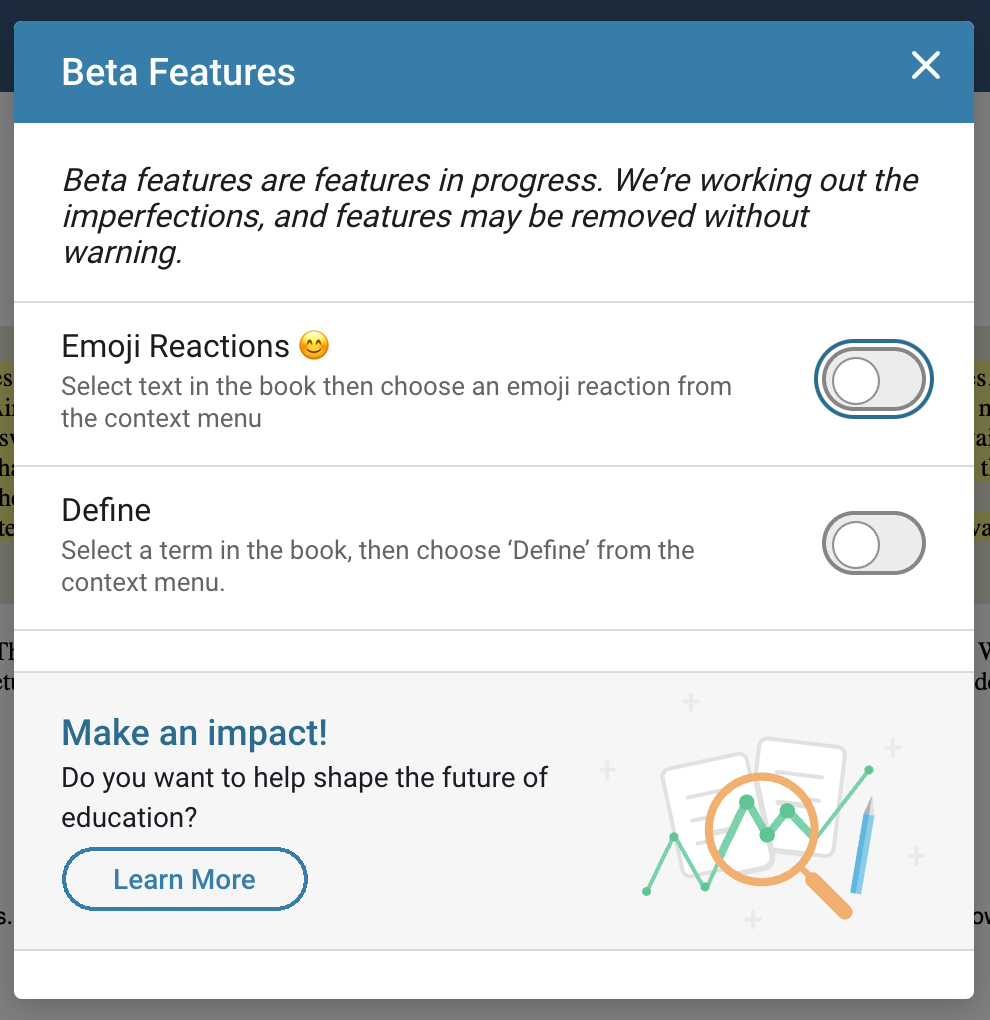 Please let us know if you need any further assistance by contacting our Support Team.
Was this article helpful?