404 Error - Not found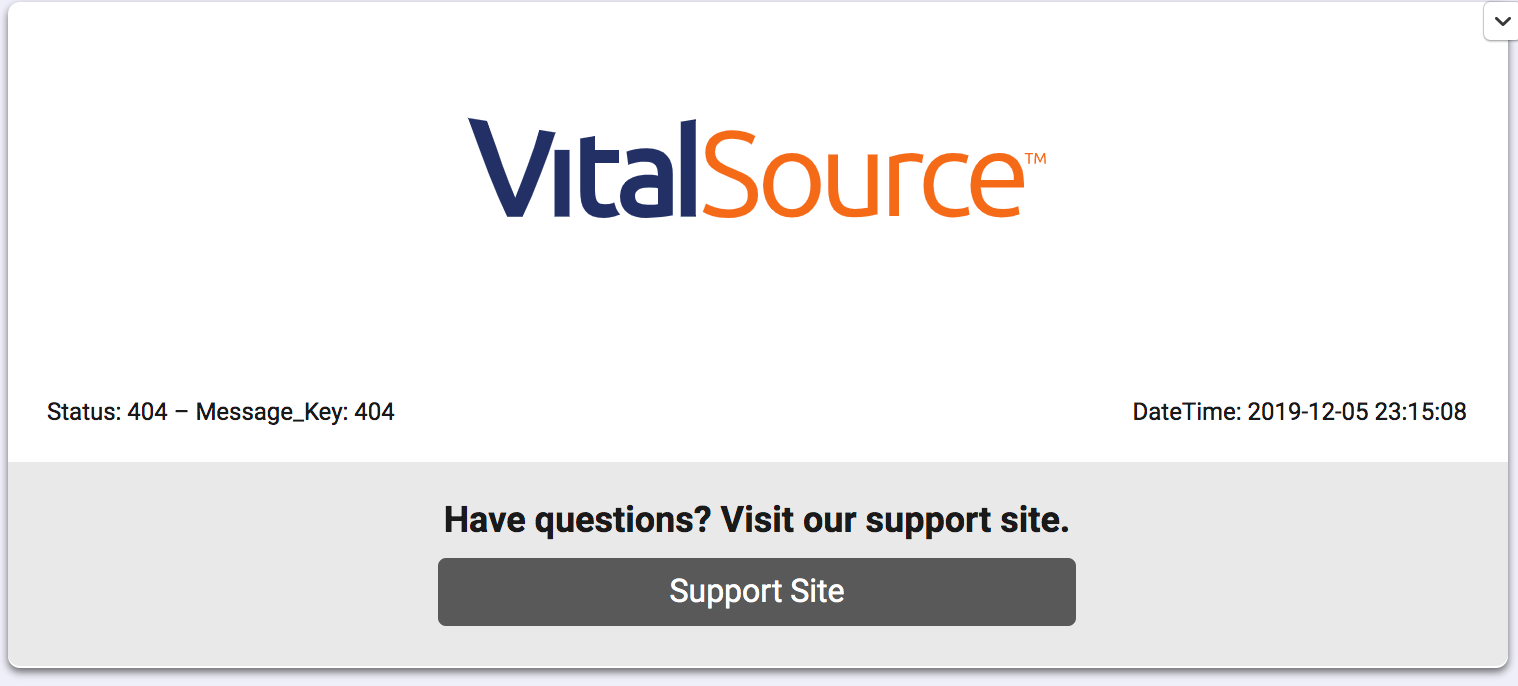 Error Code Cause
This is caused by the customer either using an incorrectly formed link or using an incorrect VBID. This is often due to using the print ISBN rather than the VBID or using an alternative ISBN. Sometimes the existing reference ID for an instructor account does not match what is currently getting passed via LTI.


Solution
Student / Faculty
Please reach out to your instructor and inform them of the error so they may reach out to the team that configured the link inside your institution's LMS. 
Use the link in the For More Help section below to submit a support request to VitalSource for assistance.  Would you please provide your School Name, LMS, Course, Section, Name of the Book you attempted to access, and a screenshot of the error?   

LMS Administrator
Double-check the link used for the course, making sure you are using the correct VBID. Please do not use the Book's ISBN or ISBN-13 number. Your link should be in the format https://bc.vitalsource.com/books/VBID.
If your link looks correct or works for some students but not others, please follow the steps in the For more help section below to contact Support for assistance.  
For more help
To report this issue to VitalSource, please do the following:
Submit a request using the VitalSource Error Support Form.
In the error code drop down, enter the title of this Article.
Fill out all of the fields and include a copy of the error message you received. Please provide a screenshot of the error, the time stamp on the error code will help us troubleshoot the issue.
VitalSource Support will follow up with you after we resolve the issue or additional steps to troubleshoot.
Please note that reaching out to VitalSource Support outside of the webform may cause delays in resolving the error code.
Was this article helpful?