470 Error - Redemption failed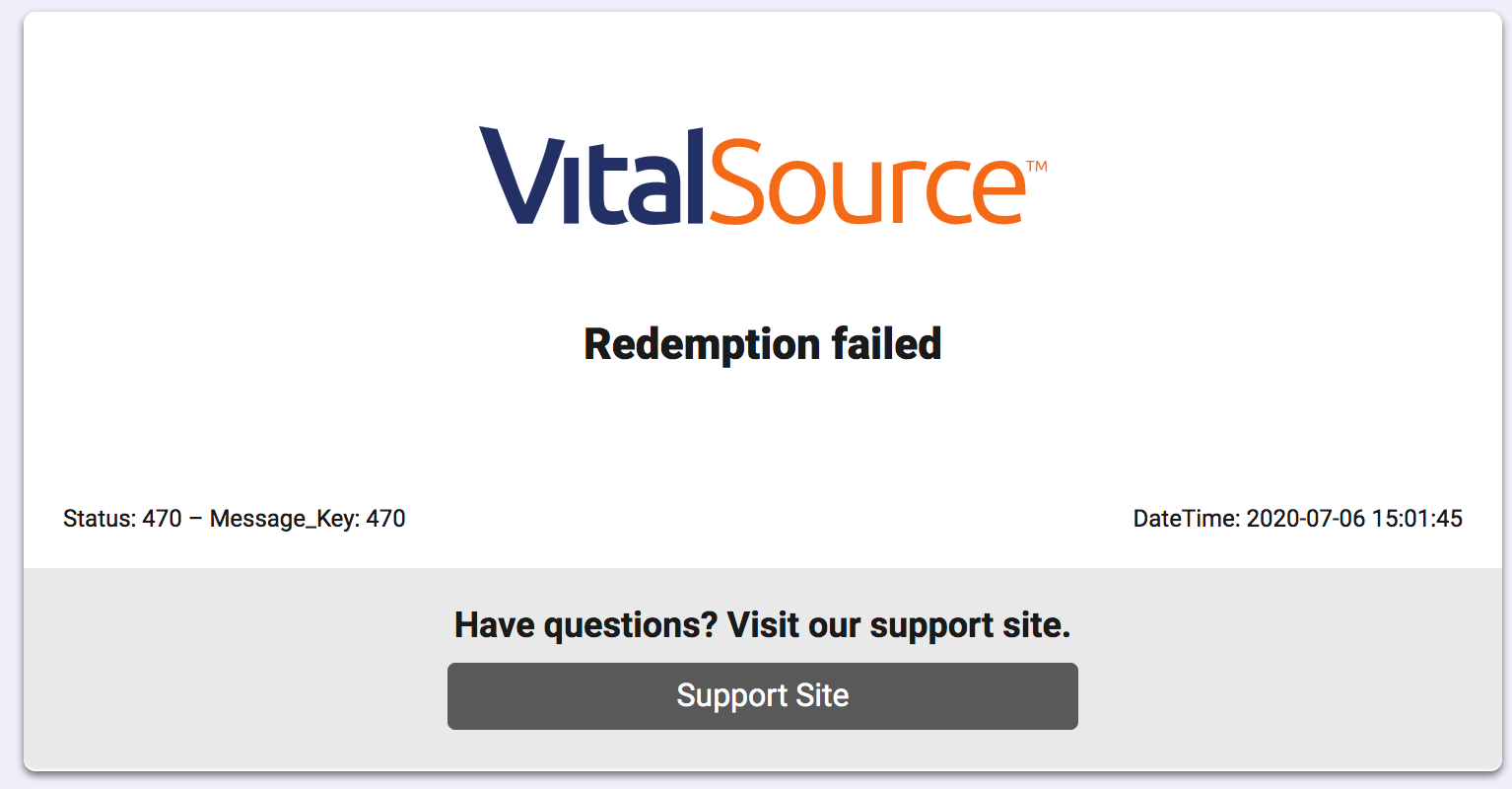 Error Code Cause
Users will see this error when the content they link to is an online resource or online resource bundle and the asset has depleted all of their access codes.


Solution
Use the link in the For More Help section below to submit a support request to VitalSource for assistance.  Would you please provide your School Name, LMS, Course, Section, Name of the Book you attempted to access, and a screenshot of the error?   
For more help
To report this issue to VitalSource, please do the following:
Submit a request using the VitalSource Error Support Form.
In the error code drop down, enter the title of this Article.
Fill out all of the fields and include a copy of the error message you received. Please provide a screenshot of the error, the time stamp on the error code will help us troubleshoot the issue.
VitalSource Support will follow up with you after we resolve the issue or additional steps to troubleshoot.
Please note that reaching out to VitalSource Support outside of the webform may cause delays in resolving the error code.