1. To change Bookshelf language settings, head to the Sign In page/screen.
2. Click/Tap the English drop-down at the bottom right-hand side of the Sign-In screen and select your language.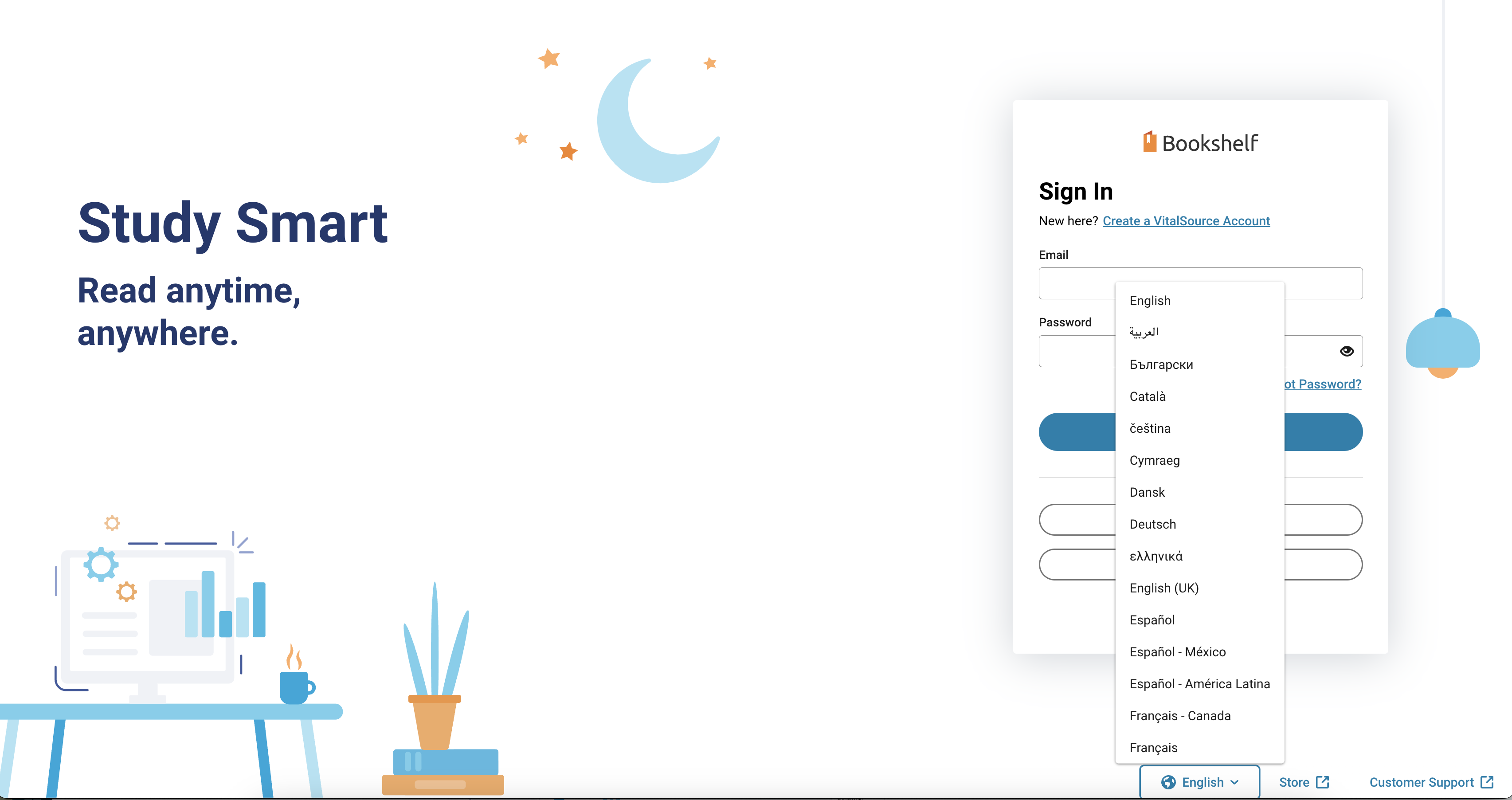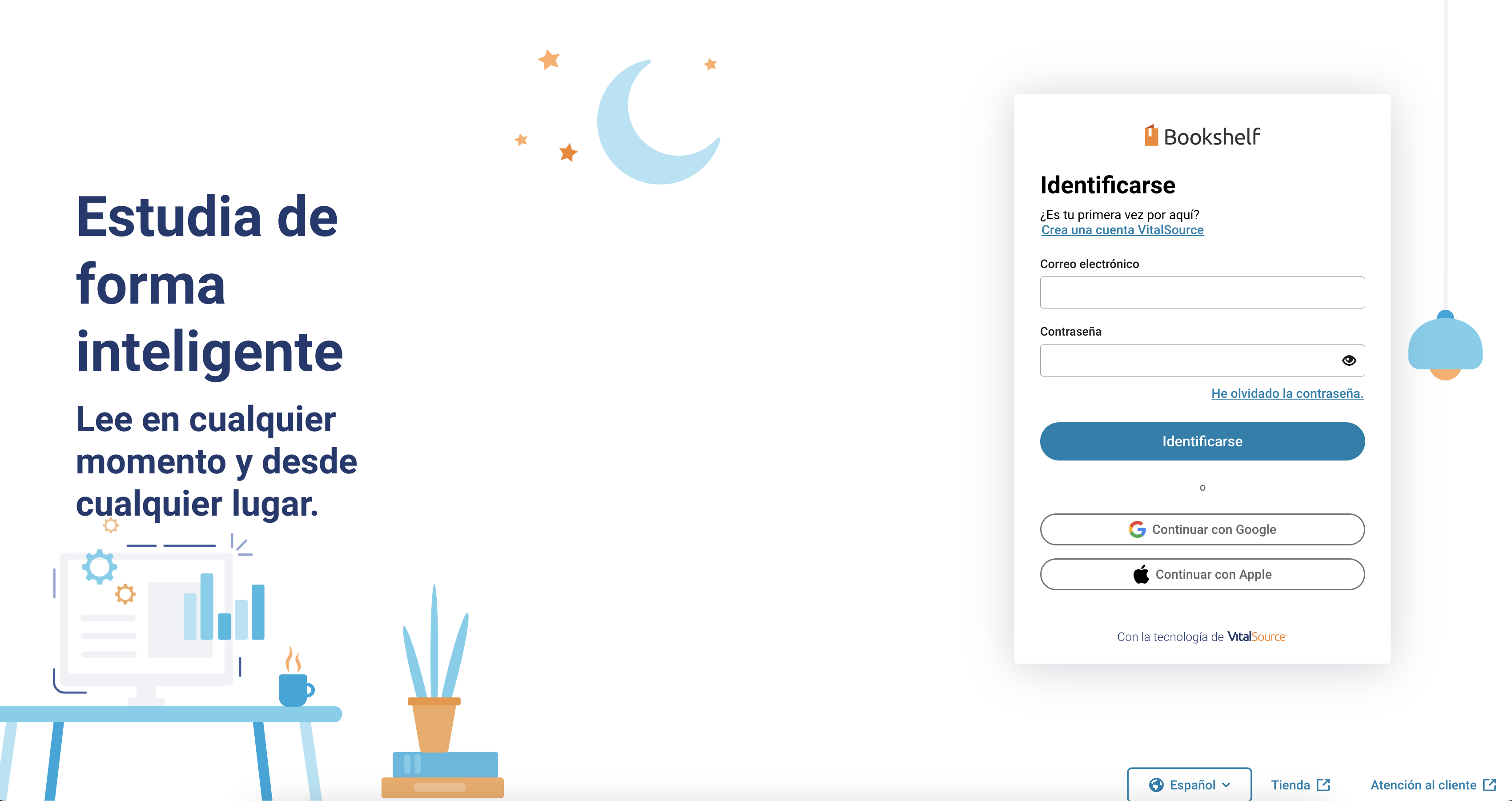 3. Sign in to Bookshelf. Your menus will be in your chosen language.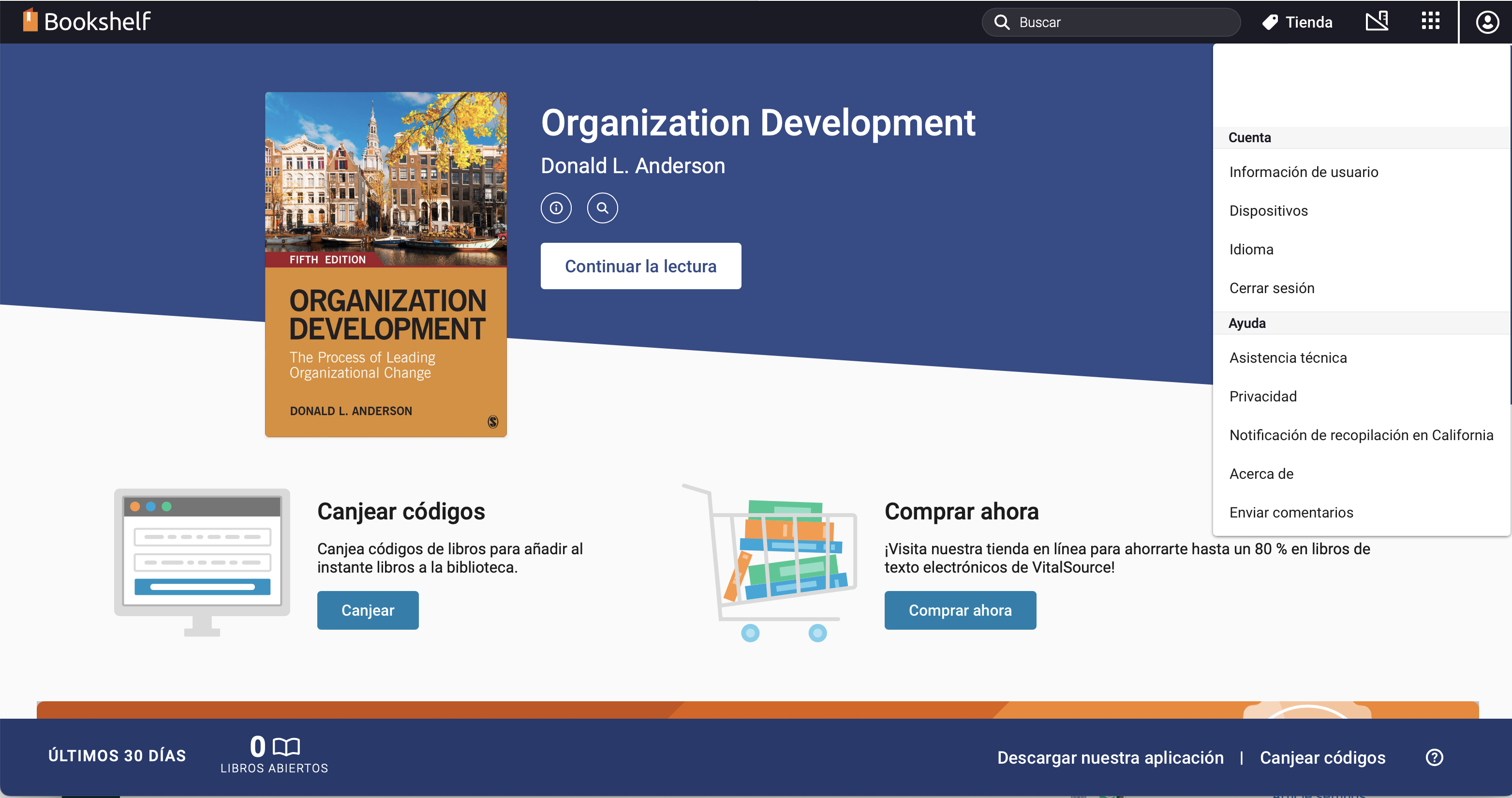 PLEASE NOTE: changing the language will not change the language of your textbooks.
Was this article helpful?