Opt-out Error Messages
If you had trouble opting in or out of the materials in your school's inclusive access program, you might have received this message: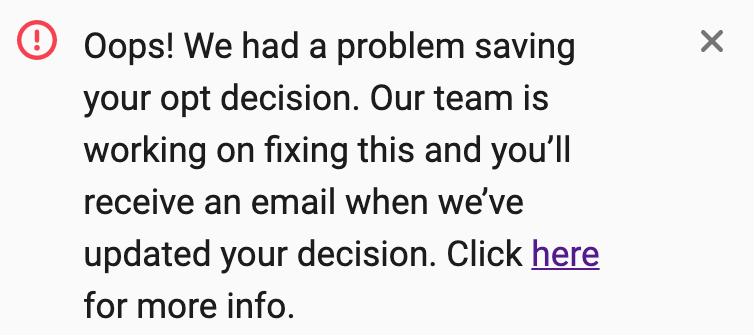 What should you do next?
Don't worry, we recorded your preference! When this happens, we are alerted and will look into what's causing the problem. When we find the issue, we'll update your opt preference for you, and you'll receive an email like this if you were trying to opt-out: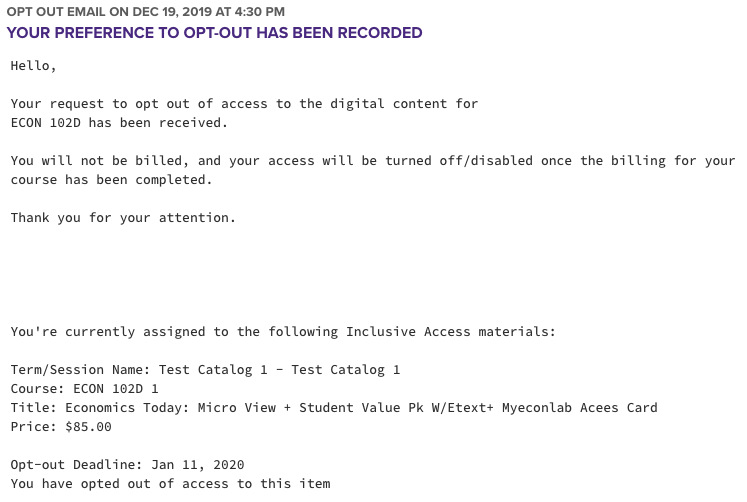 Or like this, if you were trying to opt-in: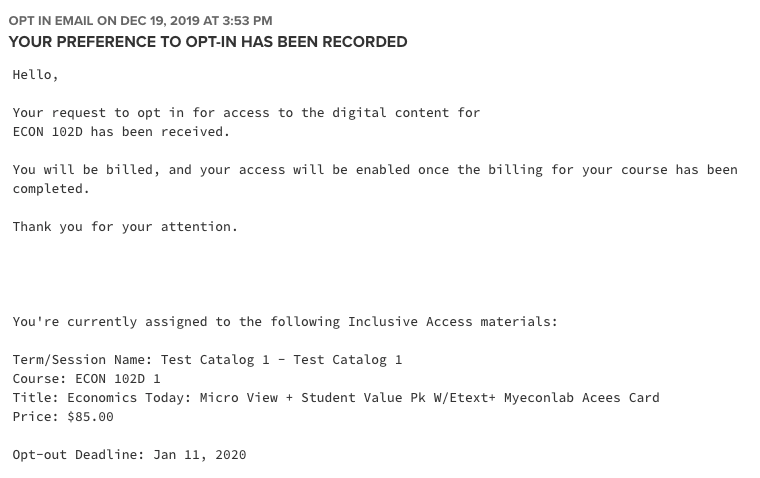 Was this article helpful?