Getting Started with the VitalSource Store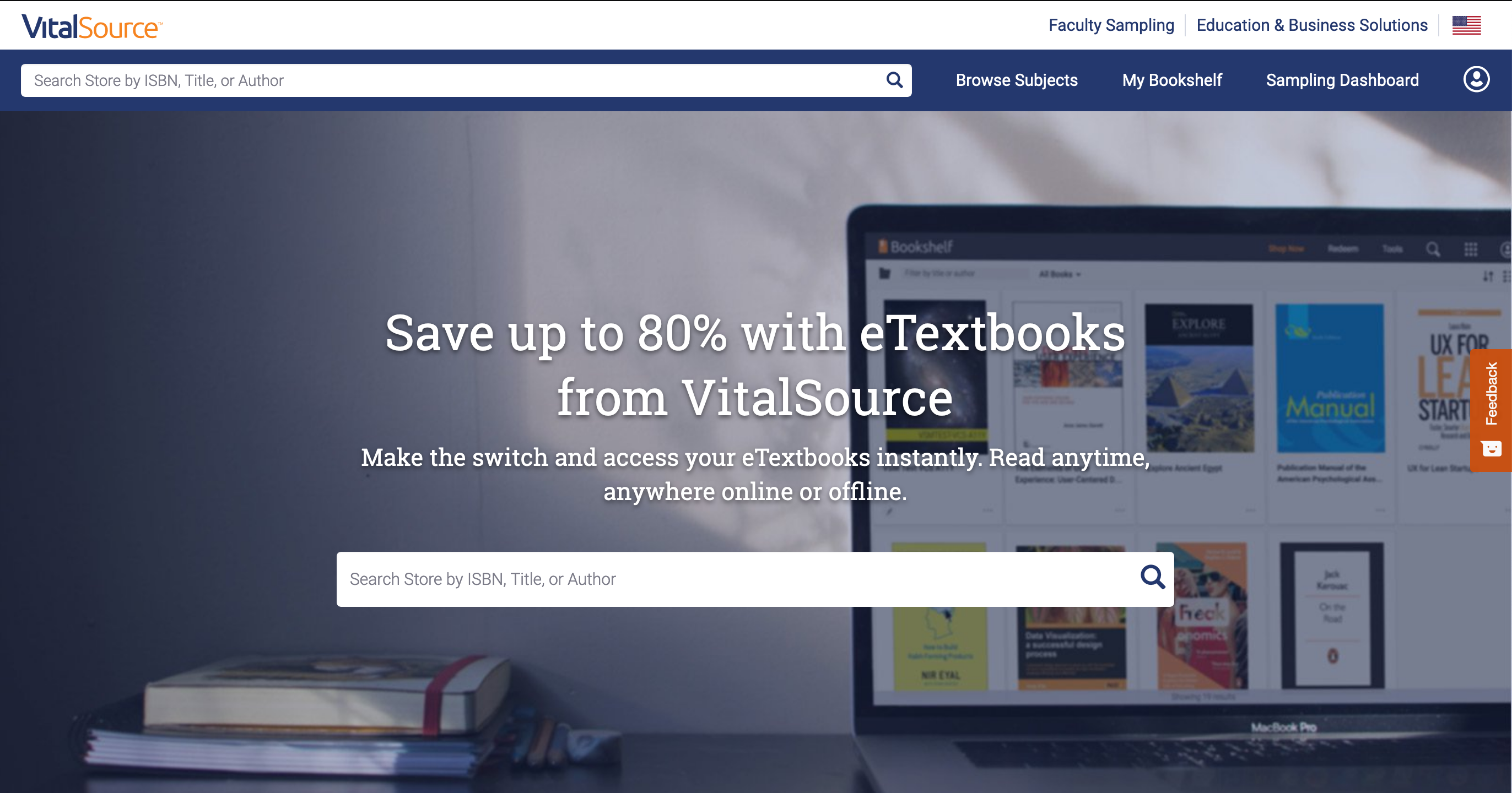 The VitalSource store allows users in particular territories to purchase VitalSource eTextbooks and have the books directly added to a VitalSource account. Users outside these territories can purchase VitalSource eBooks from participating authorized resellers in their country.
VitalSource's current eCommerce Stores are as follows:
New Users
Change your region by clicking the flag icon on the top menu and select the country you reside:

Click Sign In, then click Create an Account
You will be required to provide your educational goal (Student or Educator), education level, email, first/last name, secure password, and security question.
After you create your account, start searching for your books.
Using the VitalSource Store Search bar
At the storefront, you can search by ISBN, Title, and Author.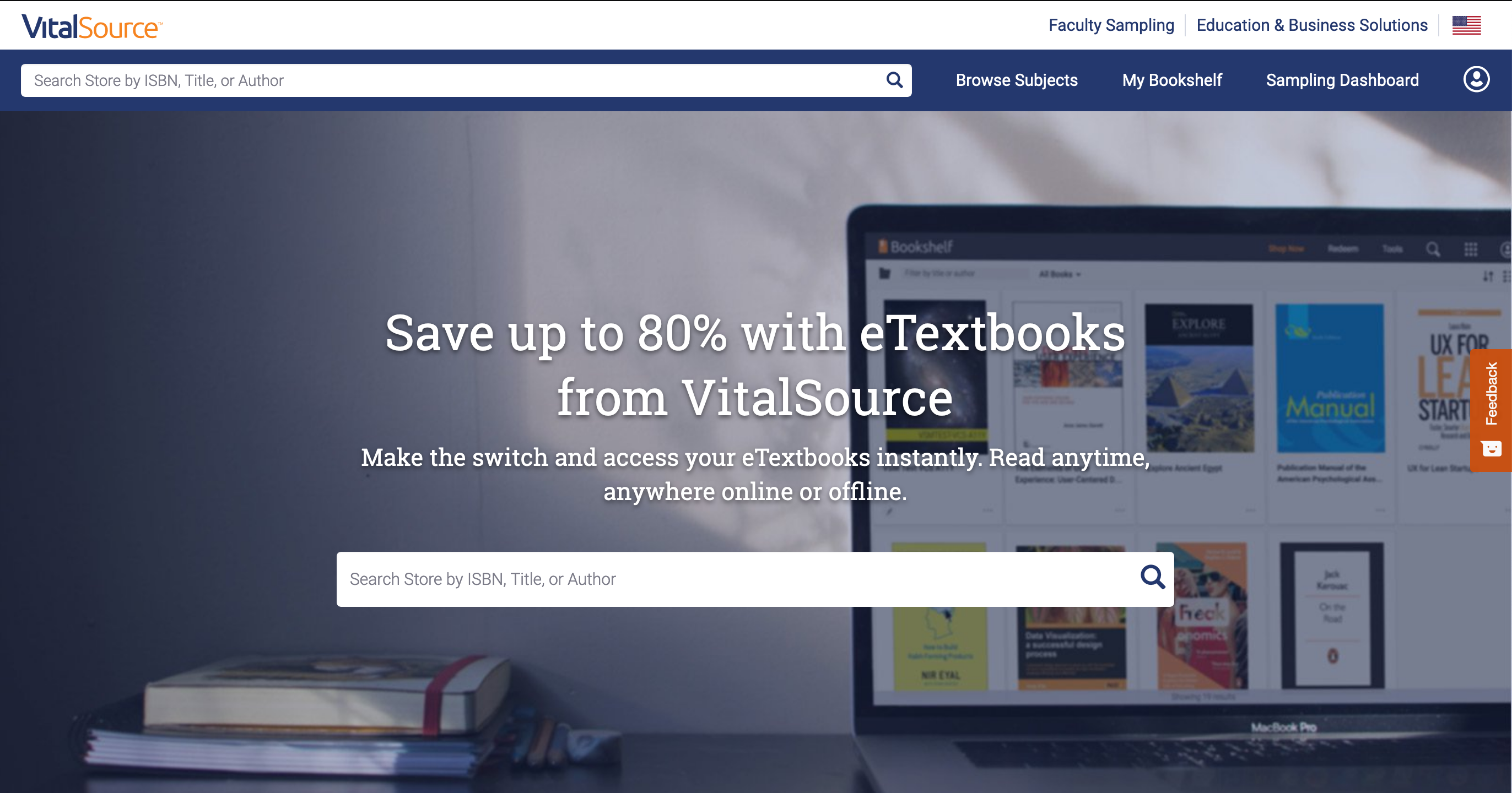 Once you start your search, you can sort by Relevance, Author, and Title, you can also Browse Subjects.
Please Note: Occasionally, you might search a Print ISBN and the search results show an option like demonstrated below: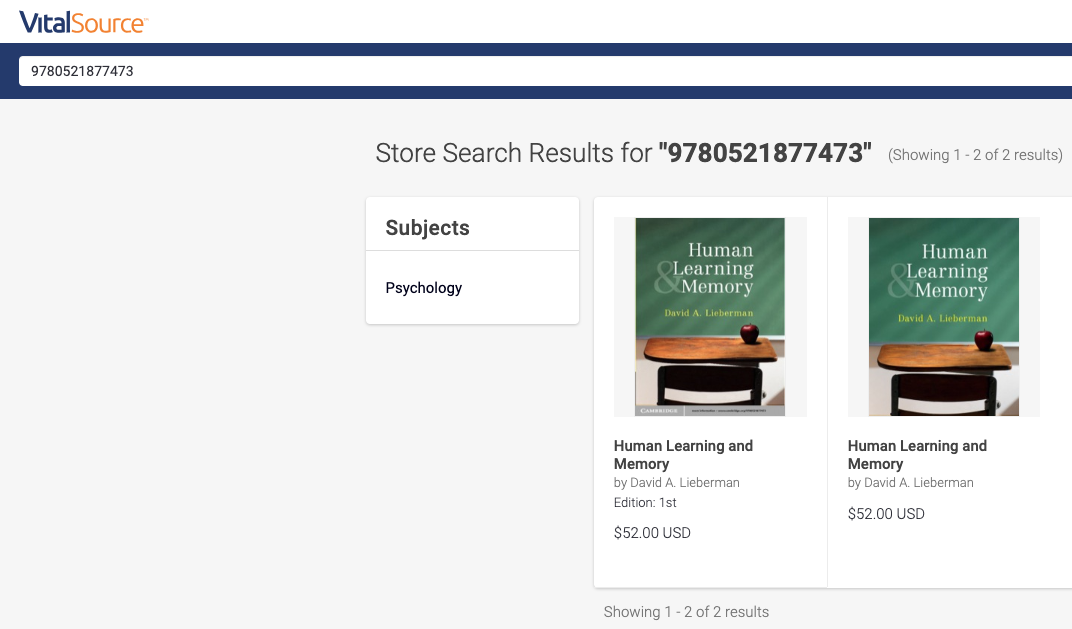 This is due to the publisher of this title placing two different eBook formats of that Print ISBN on our platform. At this time the only way to know what format you are purchasing is to reach out to VitalSource Support for the answer.
Select your preferred access and complete checkout
Some books have options for length of access. If the book you chose has rental options, they will be on the details page alongside the purchase options. Click on the button beside the option you need, then click Add to Cart.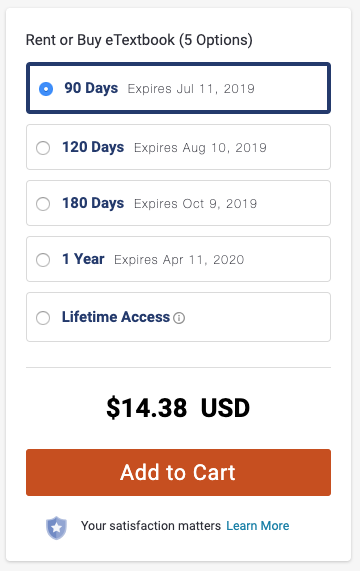 PLEASE NOTE: "Lifetime Access" means your access to the downloadable version of your book for computer and mobile device will not expire. You will also have one year of online access with your purchase.
Click Begin Checkout to checkout, or Continue Shopping to add more books to your cart.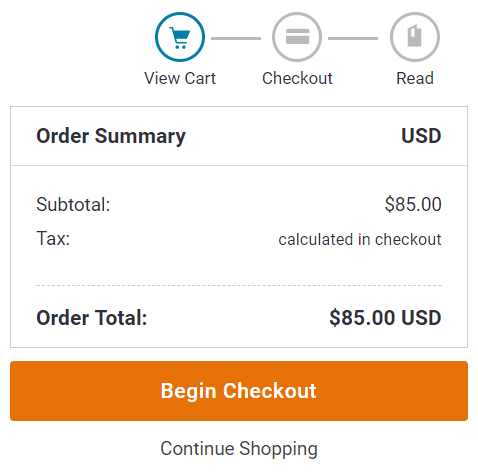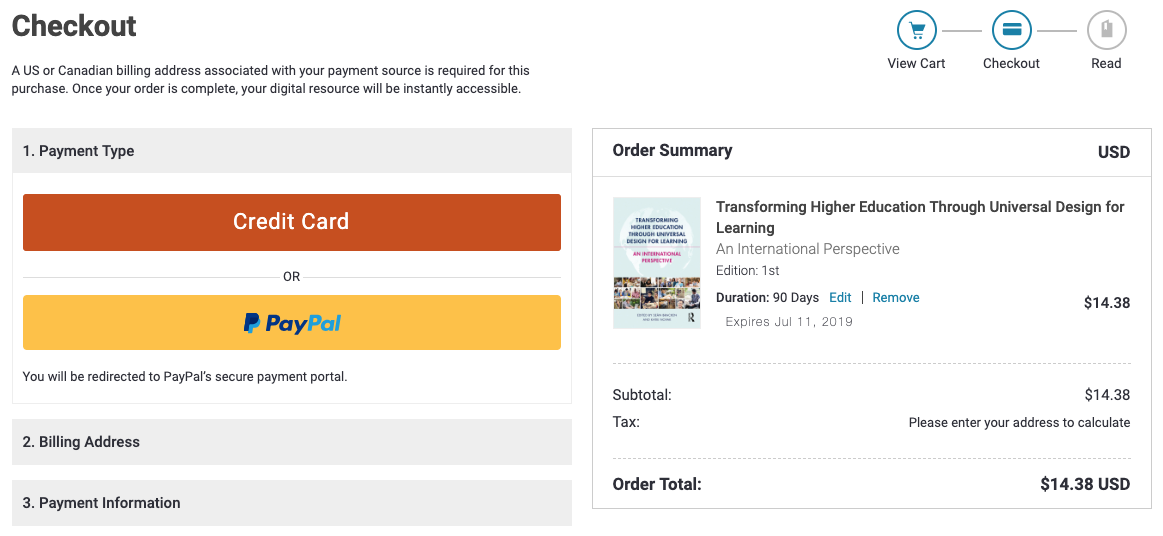 Please Note: PayPal is not available in all the VitalSource eCommerce Stores.
At the order screen, fill out all required blanks including payment information and your billing address. No shipping address is required as this is a digital purchase. At this time, the VitalSource Bookstore only accepts Visa, Mastercard, American Express, PayPal, or prepaid credit cards with a valid address in participating territories.
Once your purchase is complete!

Click Read Now to start reading your book with Bookshelf Online. For information on how to access your book using one of our apps, please visit our Support Page.
Tip: You are able to purchase VitalSource textbooks directly through the web browser on your mobile device. To access purchased books, download the VitalSource Bookshelf application and sign into your VitalSource account.