There are several ways you can search for your books in the VitalSource store. 
At the store front you can search by ISBN, Title, and Author.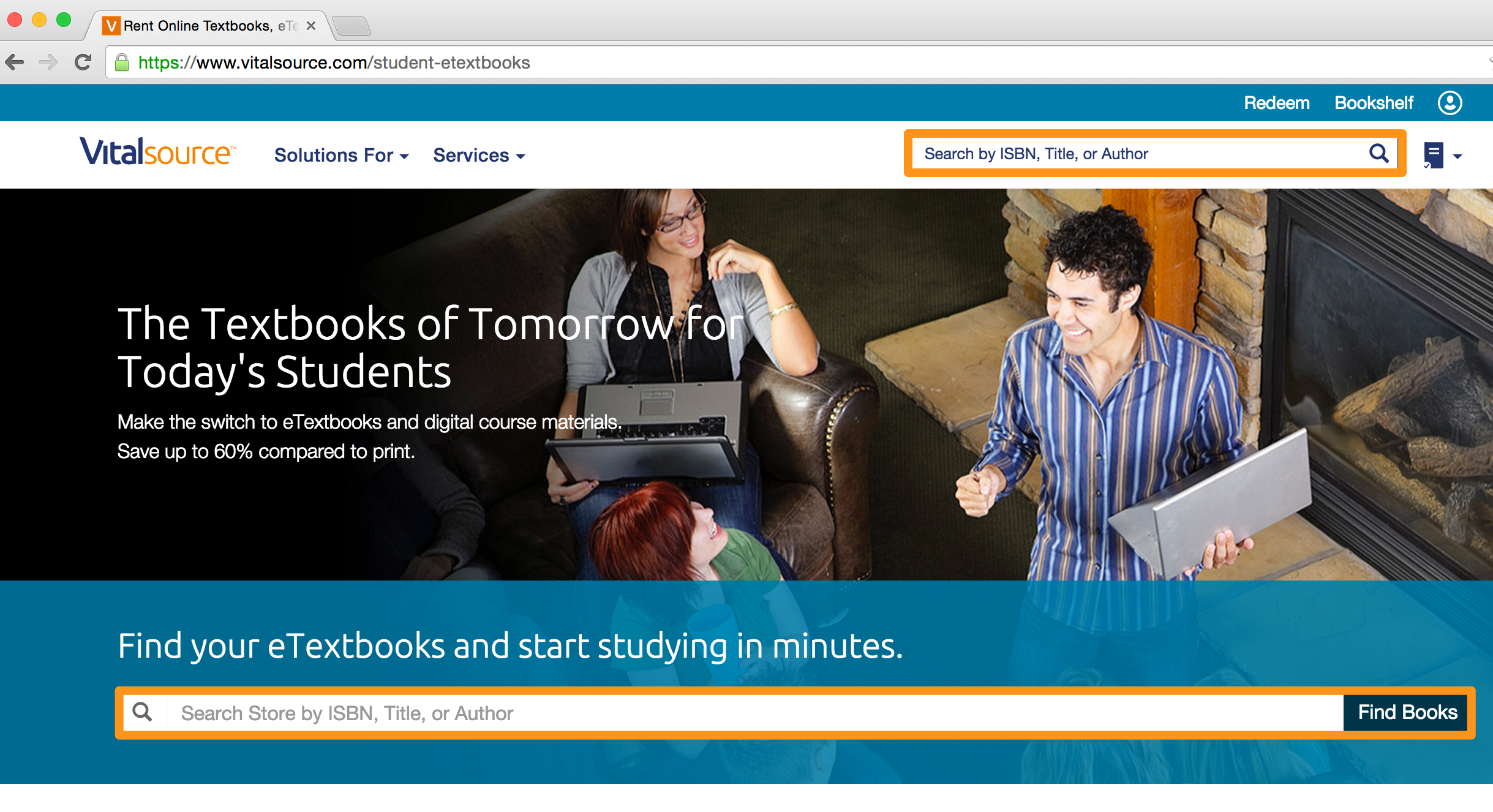 Once you start your search, if you haven't found what you are looking for you can sort by Relevance, Author, Price, and Title.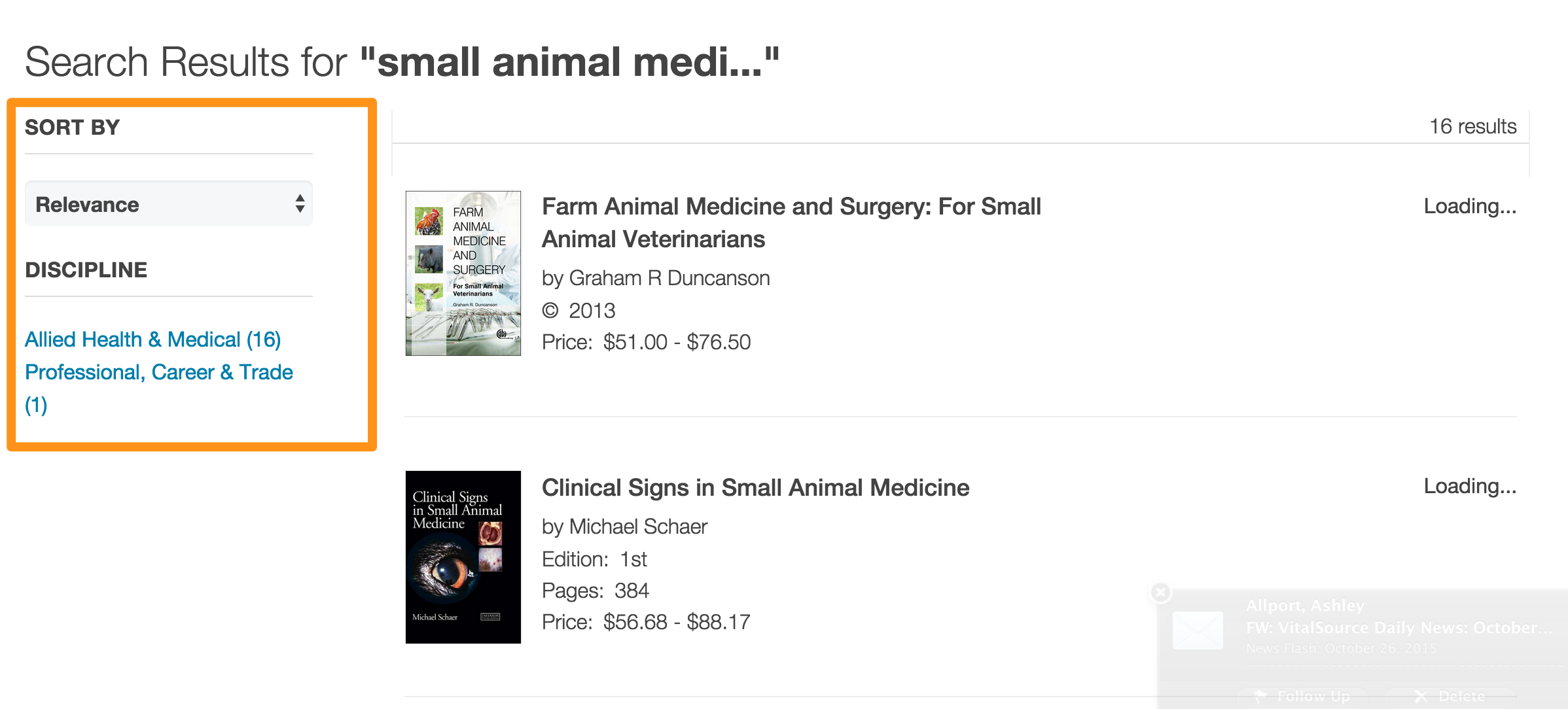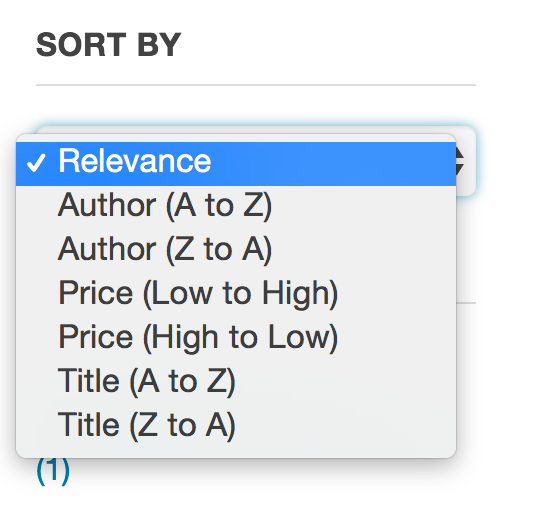 You can also search by Discipline and Sub Discipline in the side bar as well.